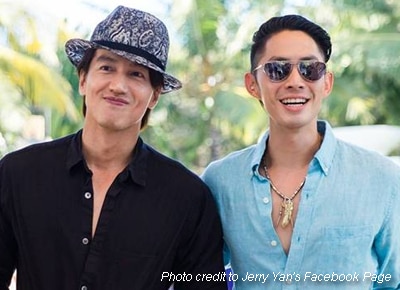 Despite rumors of having been wed last March to Vivien Han Wenwen, Ken Chu tied the knot with the Chinese actress on September 3 in a ceremony in Bali, Indonesia.
Wearing traditional Chinese outfits during their prenup photos, the couple looked very happy surrounded by family and friends.
Ken and Vivien met in 2014 during the filming of a TV drama.
F4 members Jerry Yan and Vanness Wu were able to make it to the celebration.
Jerry is now the only bachelor member of F4 after Vanness got hitched in 2013 and Vic Chou in 2015.