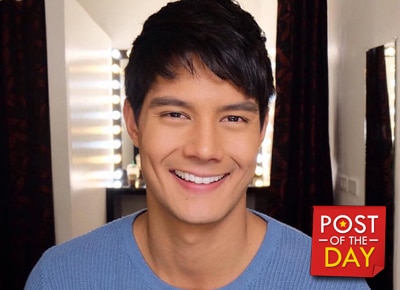 Non-government organization for animal rights PAWS Philippines, shared in an Instagram post an update about the dog rescued by actor Daniel Matsunaga.
Naming the dog Dandan, after the
Be My Lady
star, PAWS related how Daniel rescued it from a man who wanted to slaughter the animal.
"Dandan was suffering from a skin disease when he had been sold off by his former owner to a neighbor, who intended to slaughter him for meat. The hero in question heard about the incident and came to his rescue, offered to buy off the dog and then sought the assistance of PAWS in rehabilitating the dog and more importantly, filing a case against the dog's former owner and the man who intended to slaughter the poor creature."
Daniel commented on the post and was happy to see that Dandan has recovered from his wounds.
Daniel and his sister Vanessa are volunteer endorsers of PAWS and are campaigning for the spaying and neutering of pets.