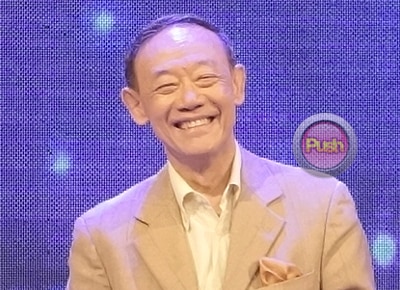 In the Philippines, the start of the "ber" months usually equates to the beginning of the Christmas season. It is during this time that memes pertaining to veteran singer-songwriter Jose Mari Chan begin to circulate, joking that he is now in control of radio speakers as his most popular song, "Christmas in Our Hearts" invade public places.
Apparently the veteran singer-songwriter (and corporate CEO) was once a radio disc jockey. He revealed this during his guest appearance on Magandang Buhay, September 20.
He narrated, "Kasi I was 12 years old, many times, fantasy ko, I would go in front of the turntable, playing records and so I would pretend like kunwari I was a radio DJ," giving a sample of his announcer-inspired big voice.
"So, one of our neighbors saw me doing this and so she mentioned it to the owner of a radio station in Iloilo, DYHF. To make a long story short, they invited me to become a Sunday disc jockey," Jose Mari recalled.