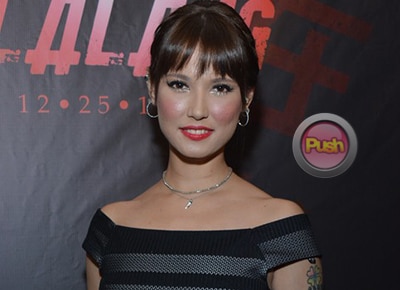 Japanese actress Maria Ozawa couldn't help but air her dismay on her Facebook page regarding an employee from the Bureau of Immigration of the Philippines, who posted a photo of her passport on social media.
"This is very wrong. Immigration is a place where people TRUST and give their private accounts, details and look what she's done to my privacy...Posting it on her social media," Maria lamented.
A certain Armee Camzon shared the photo and it immediately circulated online. Armee also divulged in the comments section that Maria was applying for a working visa in the country. The post only caught the actress' attention when a friend informed her about it.
"At first I didn't know what she was talking about but when I saw the picture of my ID/alien card posted saying "I bet you know this girl" made me so mad and sad at the same time."
She also said that she would even understand if a random person posted this just for fun but she was alarmed since Armee is an employee of the government institution. Maria is thinking if she should file a complaint.
"How I'm I supposed to trust people? If this was just someone I knew or some random people posting it for fun I can understand. They are just being bastos. But people who actually work in the immigration doing stuff like this? I just cannot believe it."
The former adult actress started to make a career in the Philippines when she starred in the movie Nilalang, a 2015 Metro Manila Film Festival entry which also starred Cesar Montano.
"I LOVE this country and I'm doing my VERY best to stay here for good but how can I stay here for good when people like this really exist?"