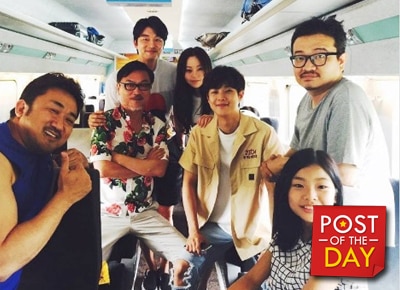 Korean actor Gong Yoo is very happy his film Train to Busan has become a world-wide hit.
He also announced yesterday, September 13, that the blockbuster film is now going to have a sequel.

He then posted another photo of the cast and thanked everyone who supported the film.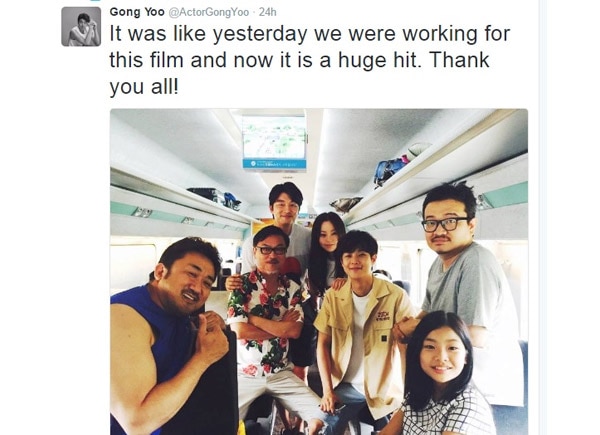 Released last July in South Korea, Train to Busan is a zombie apocalypse film directed by Yeon Sang-Ho and is currently playing in local cinemas.