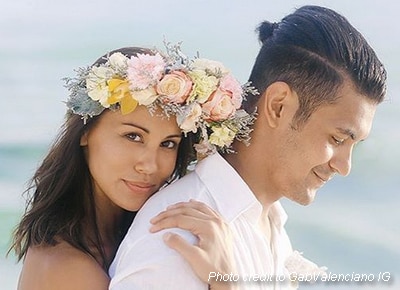 Gab Valenciano and his wife Tricia Centenera set the online world abuzz after posting cryptic messages on social media. Just last August 31, Tricia posted a tweet about 'cheaters.' One of her followers asked if it's Gab.
Tricia Centenera on Twitter
Aside from this, she also retweeted the "5 Rules of a Relationship."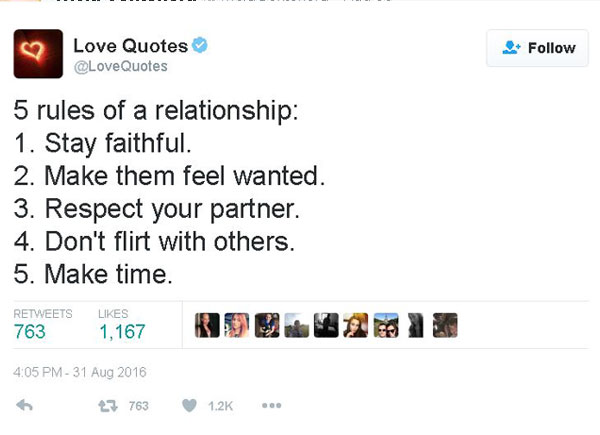 Prior to Tricia's posts Gab also posted an indirect message about 'new beginnings.'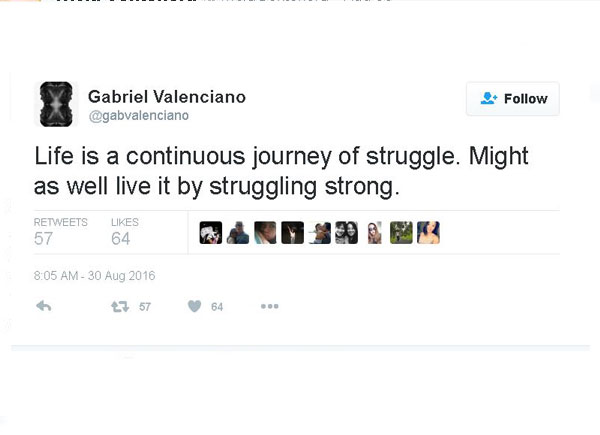 Gab Valenciano on Twitter
Gab soon posted a photo of him with mother Angeli Pangilinan-Valenciano and sister Kiana Valenciano.
"A pocket full of sunshine in the stormiest of days. I love you both with everything I am," he wrote on Instagram.
Angeli Valenciano's comment on Gab's Instagram post
Tricia and Gab got married twice in 2015 – first in a Tagaytay Highlands wedding on March 27 which was followed by a beach wedding in Boracay on March 31.
The couple celebrated their first wedding anniversary a few months ago.