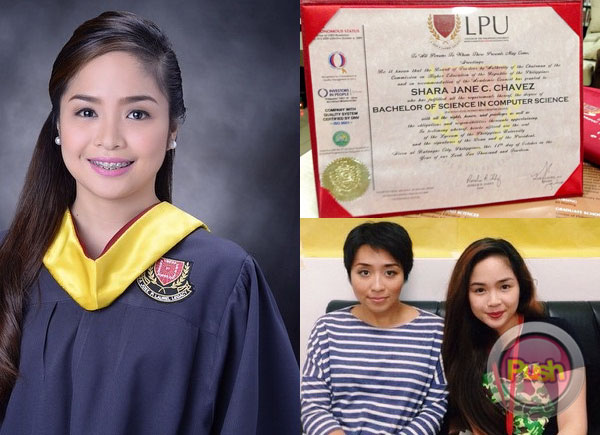 Jovit Baldivino's personal life recently made waves online after his girlfriend Shara Chavez shared their love story on social media.
This touched the hearts of many and she even surprised the public when she announced that she already gave birth to their firstborn named Akeya.
PUSH puts the spotlight on Shara, the woman who captured the heart of Pilipinas Got Talent season 1 winner.
Here are five things you might want to know about Jovit's lady love.
1. Shara and Jovit share the same province and are almost the same age
Almost! Shara is currently 22 years old according to her Twitter profile. Jovit will be turning 23 on October 16. Both of them are from Batangas.
2. Shara is a Lycean
Shara graduated from the Lyceum of the Philippines in Batangas and is currently working as an office clerk in the university for 2 years now. She took up Bachelor of Science in Computer Science.
Aside from being a big supporter of Jovit before they were in a relationship, Shara is also fond of other local celebrities and is a follower of Dolce Amore star Enrique Gil.
4. People says Shara looks like Andrea Brillantes and Janella Salvador
People visiting her Facebook page would often comment that she could be Andrea Brillantes' big sister. Others say she is a look-a-like of Born For You star Janella Salvador. Fortunately, Shara has had the chance to meet the two actresses.
5 Shara auditioned for Pinoy Big Brother
Shara auditioned for the Pinoy Big Brother's All In season but she gave up after reaching the second screening. She could have been housemates with PBB's All In winner was Brazilian model and actor Daniel Matsunaga.