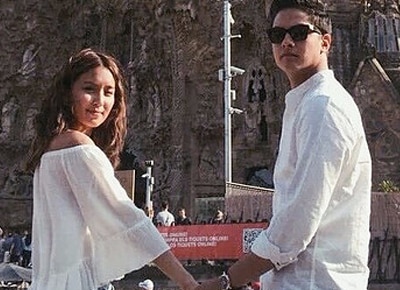 Kathryn Bernardo and Daniel Padilla's fans apparently cannot contain their excitement about their idols' upcoming film.
The KathNiels on Friday, July 8, launched the website titled "KathNiel Pelicula" and even pushed for the hashtag #KNPeliculaBCN on Twitter.
The website contained fan made posters, trailers, and artworks for the still untitled Olivia Lamasan film which was shot in Barcelona, Spain.
Aside from that, it also contained photos of the Teen King and Queen before, during, and after they shot scenes in Spain.
It also has a corner for activities and forum for the tandem's supporters.
The website also listed the areas and provinces where block screenings for the upcoming film are set to take place. To date, there are almost 50 local and international locations.
A recent interview after the tandem's return after almost a month of filming abroad revealed that the story would revolve around two millennials who met in the cosmopolitan capital of Spain's Catalonia region.
An earlier post by a Star Cinema representative noted that Kathryn and Daniel's characters are named Mia and Ely.

Main photo credit to the owner