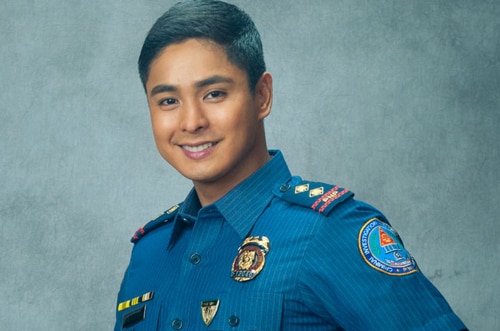 Coco Martin beckons that massive following on any weeknight, leading to high-pitched acclaim with every teardrop, cute smirk, or in those gripping action sequences never before seen on television.
On FPJ's Ang Probinsyano, he enlivens a legendary character close to people's hearts, with downright efficacy and impact bringing the whole nation stay glued to their TV sets for any fateful incident that will make or break him.
He is surely the man of the hour, with nearly half of the country's total viewership each day watching and marveling at his every move.
What makes him soar as the country's primetime king, which has been further validated this week when he handily thrashed supernatural folklore in the ratings game, is very much deeply rooted to his humble beginnings and his eventual journey as a person and as a thespian.
For an aspiring indie actor, crossing over the mainstream isn't an easy feat; it's not an impossible task either. We've seen a bunch of them come and go, while others get a lucky break. But what Coco has done is a testament to hard work; a spectacle that we rarely see in the world of Philippine entertainment. As the old saying goes, basta may sipag at tiyaga, may nilaga–and he's not even done cooking yet.
Meet Rodel Nacianceno
Born Rodel Naciaceno, Coco Martin's humble beginnings are as humble as it gets. An ordinary man with extraordinary ambitions, Deng grew up in the busy streets of Novaliches and was raised by grandmother. In an attempt to find an answer to the call of poverty, a young and driven Coco dived into unusual jobs, which included being a trainee waiter, a coffee shop barista, and even a push boy assigned to give out candies in a gasoline station.
Geared with a mindset to work abroad, he also took up Hotel and Restaurant Management at the National College of Business and Arts. He even worked as a janitor in Canada for a good nine months until ultimately realizing his calling. While it was never his plan to lean on the show business to help out his family, fate is something you can never escape. It wasn't long before he discovered his reel side.
The Underground Hero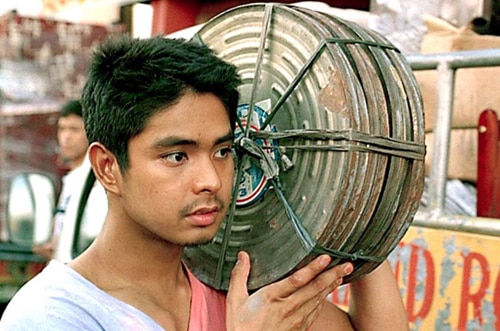 Before dipping his toes in the mainstream, he was hailed as the "Prince of Philippine Independent Films." Though his first official gig was a role in 2001's LuvTxt (the actor was a part of Star Magic's Star Circle Batch 9), it was the indie scene that paved the way toward his cinematic path. Taking cues from two international breakthrough superstars of the 90s–namely Coco Lee and Ricky Martin–Rodel Nacianceno broke into the film industry as Coco Martin.
In 2005, the actor caught the eye of Brillante Mendoza and casted him as the doe-eyed lead in Masahista. He even bagged the best actor trophy from the Young Critics Circle for the director's critically acclaimed hit. Then the projects started kicking in. Independent films like Ataul: For Rent, Condo, Daybreak, Serbis, and Kinatay plastered Coco Martin's name on their posters. As TV execs started to notice this young talent, Coco had successfully risen from the underground.
A Lover and a Fighter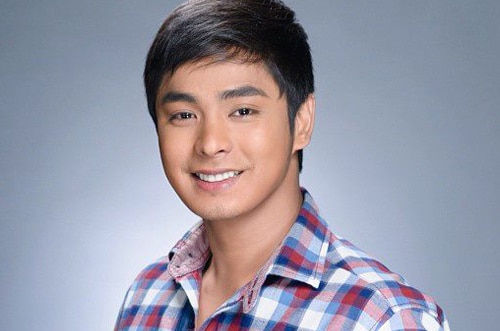 Aside from landing challenging roles in primetime series like Tayong Dalawa, Minsan Lang Kita Iibigin, and Walang Hanggan, Coco eventually found himself starring in a slew of Star Cinema rom-coms such as 24/7 in Love, Born to Love You, A Moment in Time, Maybe This Time, and You're My Boss–somehow fulfilling the heartthrob potential that the fans saw in him early on. As he brought the same level of skill and intensity, him as a romantic lead was just as effective as he was in his more serious projects. Looking good is just a bonus.
While his acting chops are undeniable, he admits that his journey wasn't a smooth ride. In an article with rappler.com, he says, "Dapat hindi mo alam yung salitang 'give up.' Kasi ako nga, unang-una, ang liit ko, hindi naman ako artistahin, bulol ako, hindi ako magaling mag-Ingles, may lisp problem ako, andami kong kasiraan – hindi ako marunong sumayaw, kumanta, hindi daw ako marunong umarte, pero ang kagandahan nun, hindi ako sumuko." More than the heartthrob that the masses see him, Coco Martin is clearly a fighter as much as he a lover to all of his adoring fans.
The Primetime King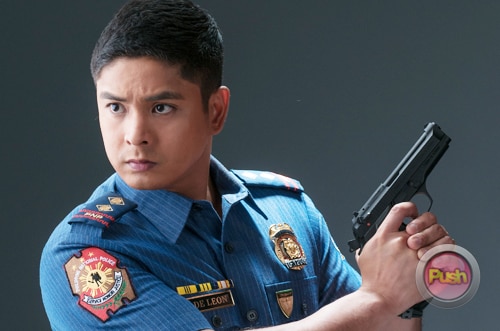 Now making headlines as Cardo in the modern retelling of FPJ's Ang Probinsyano, the show still has its viewers at the edge of their seats almost a year after its debut. Packed with thrilling action sequences, heartwarming family ties, and a little bit of romance–of course, this is Coco Martin's most challenging role to date. As he finds the perfect balance of a good-natured cop with a little badass side in him, Coco Martin continues to reign as ABS-CBN's teleserye king. It's versatility at its finest
Despite his constant rise to the top–with all these movie and television projects, product endorsements, and mainstream success all happening at once, Coco Martin keeps his feet firmly planted on the ground. Not only has he become everyone's most loved action star, but he has also managed to be a good role model to the young ones. As one of the most important and most talented actors of his time, Coco Martin is truly a legend waiting to happen.