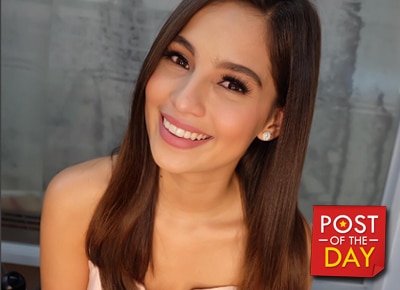 A certain Jenne on Twitter posted a photo of her together with actress Jasmine Curtis-Smith and wrote,
"Shet may attitude si ate gurl. Thanks sa phot op ah [sic]."
PIC 1
Jasmine then addressed Jenne and explained that during the time the photo was taken, she wasn't feeling well and it was her private time with her family.
In a series of tweets, she wrote, "Hi Jenne. I'll just inform you that it was my private time w family and I was sick from traveling all day. I came from Pampanga to host for MVP's birthday and was feeling unwell. If you weren't happy with me then sana you told me harap harapan. Hindi sa tweet dinadaan. When you encounter something similar you'll understand. Sorry if I didn't deliver what you expected but I hope you can learn from this that we, too, get tired."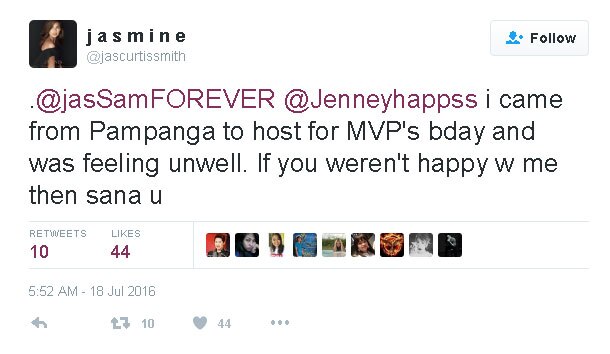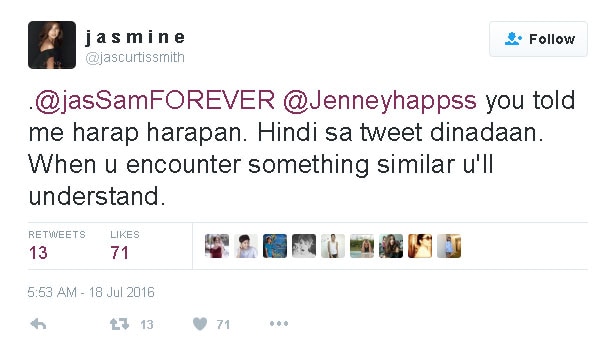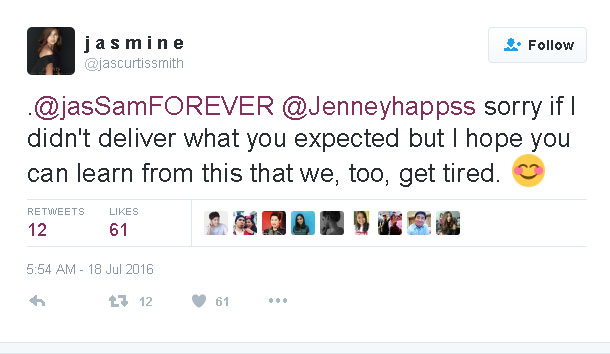 Some netizens also replied and told Jenne she should just be thankful that Jasmine still entertained her even if it's her private time.