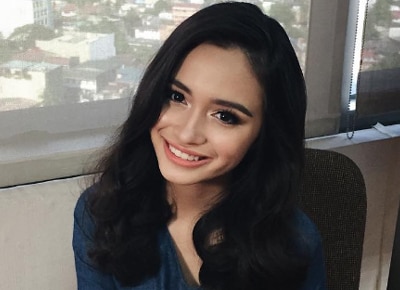 Cesar Montano's eldest daughter with estranged wife Sunshine Cruz has had enough with the malicious accusations thrown by bashers at her younger sister Franceska Montano. Angelina let out her frustration on her Twitter account last July 13.
"To the people accusing that Chesca isn't the real daughter of my dad, are you guys serious!!?! Chesca looks exactly like our dad, who the hell in their right mind can accuse her of something that bogus??!" she posted.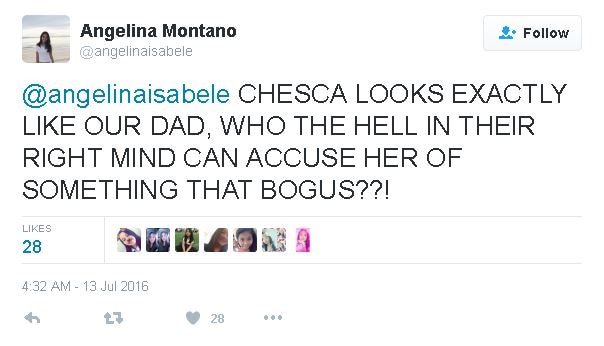 Her mother calmed her daughter with a tweet, "We both know who made those bogus accounts. Sad that they aren't happy with what happened. Take it easy. Love you three."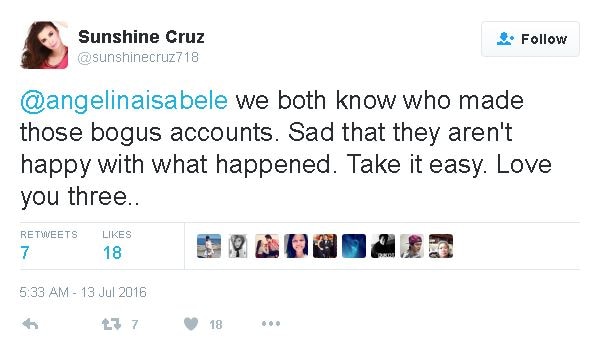 Cesar and his three daughters recently reunited after he and Sunshine filed for the annulment of their marriage in 2014.


Main photo credit to angelinaisabele IG