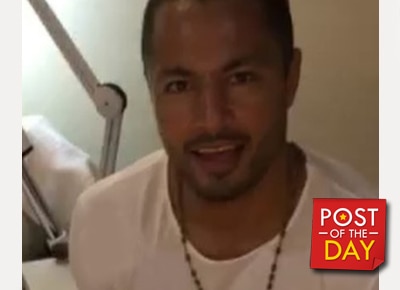 Derek Ramsay shared a short clip of him visiting Dra. Vicki Belo's clinic after hanging out at the beach for days on Instagram.
In the video, the hunk actor was wearing a white shirt and a rosary for a necklace, which caught the attention of some netizens.
Some left comments on his account and criticized him about using the rosary as an accessory and Derek immediately responded to this.
"This rosary has great meaning to me and isn't a fashion accessory. Maybe you should ask first why I wear it and history behind it. #notcool," he answered.