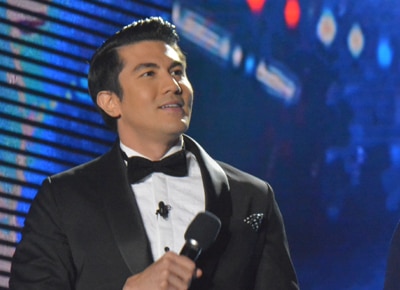 We all hail the new queen of sexy. Jessy Mendiola!
And of course herald those who came too close to winning the crown: adorable darling Nadine Lustre, last year's winner Jennylyn Mercado, and the sexy royalty frequently named in previous lists, Angel Locsin.


But, hold the presses! It seems we see a noticeable trend among these sexy heavyweights, particularly the bombshells Jessy, Jennylyn, and Angel.
A good question is, what do Jessy, Jennylyn and Angel have in common other than having been crowned FHM's Sexiest?
It has nothing to do with style, or their laudable careers, or even their luscious sexiness. It has something to do with one man they all held dear at one point in their lives.
Is it just a coincidence? Or is this man, one prominent and celebrated TV host and actor, is simply on the prowl for the country's sexiest and beat all the ogling magazine readers to the draw?
Or is he just that irresistible to the sexiest?
Well, Luis Manzano should have all the qualities they want in a man as he holds the distinction of having been in relationships with most of the FHM sexiest—Jennylyn was crazy for him, Angel fell for his charms not once but twice, and is now widely reported as having taken Jessy's unbridled attention as well.
How does he do it?
It could be his affable stance, his humor, his charm, intelligence maybe, seen in his mastery of the spoken word, or that awkward jigger when gets that implausible vibe.
Whatever it is, Luis remains that dreamboat of the sexiest. And of course, he surely won't tell how.