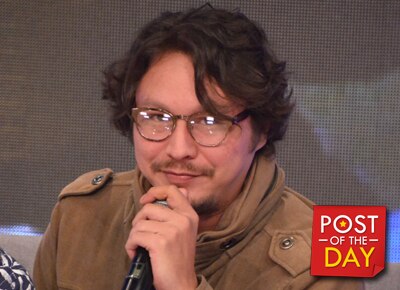 Kiko Matos sprayed his pee on Baron Geisler during the weigh in of their upcoming fight. The URCC founder Alvin Aguilar offered the actors to settle their fight inside a ring and not brawl on the streets.
Baron and Kiko have been having a social media war since then, with the latter even inviting TV viewers to watch the match.
"There will be blood…" Baron said in his interview with Boy Abunda.
Kiko on the other hand, recently guested on the radio show Boy's Night Out, where he showed his bare behind as a message to Baron.
The cage fight is scheduled to happen tomorrow, June 25 at the Palace Pool Club.