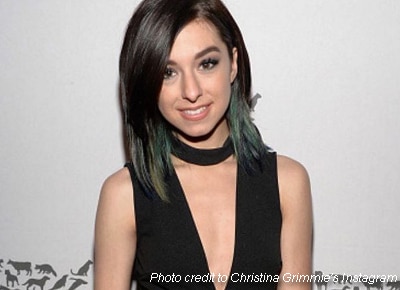 The Voice
US Season 6 third placer Christina Grimmie was shot dead at her Florida Concert on June 10 (US Time).
Christina and boy band Before You Exit were signing autographs when an armed man suddenly shot the singer then proceeded to shoot himself.
"Detectives were told the suspect, who is not being identified at this time, walked toward Christina and shot her. Christina's brother immediately tackled the suspect stopping him from causing any more harm to Christina and her fans. During the struggle, the suspect shot himself. The suspect was pronounced dead at the scene," Orlando police reported.
Her The Voice coach, Maroon 5's Adam Levine posted a throwback photo of him and Christina to express his sadness over the incident.
The Voice
's official Twitter also posted that the show is mourning over the singer's unexpected death.
Christina Grimmie came to the Philippines last 2014. The singer revealed the country was the first one she went to visit outside of the US and Canada because of her strong online following here.
"It's cool to say the Philippines is the first place I got to go to outside of America and Canada. I always wanted to come here since years ago. I had a lot of Filipino fans and it was awesome because they have such a big online presence. Filipino fans are the real deal. They hit me up all the time to ask, 'Why aren't you here yet?'
"I get a lot of retweets and a lot of favorites but the first time I posted that I was coming to the Philippines, I really don't even know what happened to my social media, it was up like thousands and thousands and thousands of people liking it, favoriting and retweeting.
"It was overwhelming and I'm not used to that. It's crazy so that was one of the reasons I was so excited to come here. It just confirmed how many fans, or as I would call them 'friends' are here and it's just amazing to actually finally be here and experience that," she said.