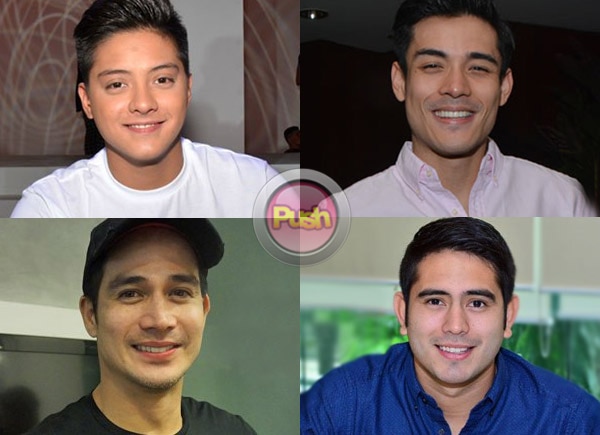 Mother's Day has always been about honoring the most important woman in our lives: our mothers. While some men may not be as open with their affections for their moms, here are some "proud" Kapamilya Mama's Boys who have been nothing but the pride and joy of their mothers.
1. Xian Lim


The Story of Us star Xian Lim has been very vocal about how his mother Mary Anne Cruz Lim and his lola raised him in the US. Despite being a private personality, Mary Anne has previously defended her unico hijo against Xian's bashers. The actor-musician, who is a self-confessed "mama's boy," takes after his mom when it comes to his love for the piano with her being his first teacher. Xian previously claimed that he considers his mother to be his "backbone."
As an attempt to repay his mother and lola's kindness and sacrifice, Xian recently bought them a car.
2. Daniel Padilla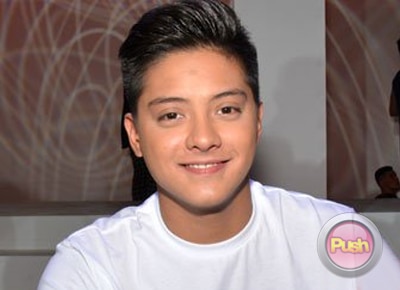 It was no secret that his mother Karla Estrada has been the solo parent taking care of Daniel Padilla and his siblings. Karla even got the "pinakamalupit na nanay" title from her ex-boyfriend Rommel Padilla during the Teen King's recent birthday celebration. Daniel agreed with the title after all the years that his mother has worked to care for them. Daniel's immediate family accounts most of his traits—including his generosity—to his mother Karla who has been known for being a breadwinner for their clan.
3. Gerald Anderson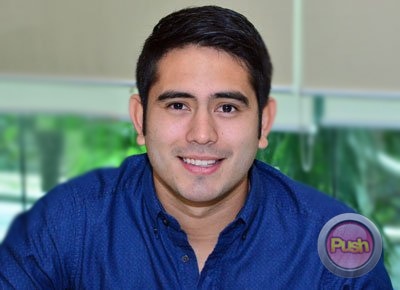 Fil-American Gerald Anderson has his businesswoman mother Evangeline Opsima to thank for his courage to take on new things in life. From being a simple businesswoman from General Santos City, Gerald's mother braved transferring from one place to another for her family. This is probably the reason why the Because You Love Me star making sure his mother would be very proud of him may it be in his career or in his personal life.
4. Piolo Pascual
Aside from his siblings, a major force behind Ultimate Heartthrob Piolo Pascual's success is his mother Amelia "Amy" Nonato Pascual. With his father passing away early, Piolo's mother was left to raise him and his siblings in California.
5. Daniel Matsunaga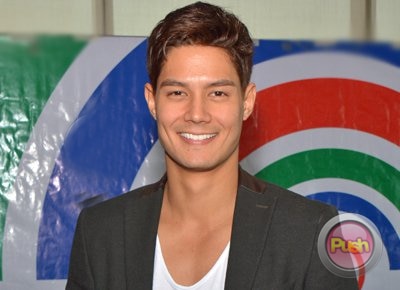 Brapanese star Daniel Matsunaga, as well as his girlfriend Erich Gonzales, have always had a tight-knit relationship with his mother Geralda Matsunaga. When they are not traveling together, it was Geralda who breaks to the public how Daniel and Erich's relationship are getting deeper mostly because they are all very close and because they share the same faith.
6. Diego Loyzaga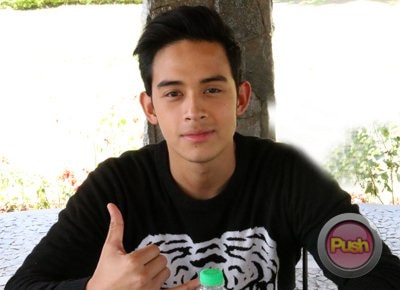 After figuring in a mauling incident recently, it was Diego Loyzaga's mother, Teresa Loyzaga who first publicly thanked those who still continue to support her son. Diego was only five when Teresa opted to leave showbiz to live in Australia in order to raise her kids. She took on different jobs from working in a bank; a call center and a hair replacement company just to raise her two boys.
7. Elmo Magalona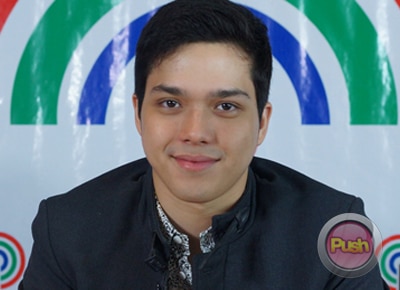 Raising seven kids is no joke, such is what Elmo Magalona's mother Pia had to go through when his father, Master Rapper Francis M. passed away in 2009. Aside from being his mother, Pia used to be his manager before he transferred to ABS-CBN to become part of Star Magic. Even if he has opted to move out from their family home to live indecently, Elmo said he makes sure to come home to his mom and his siblings every now and then because they too are very close to one another.
8. Marlo Mortel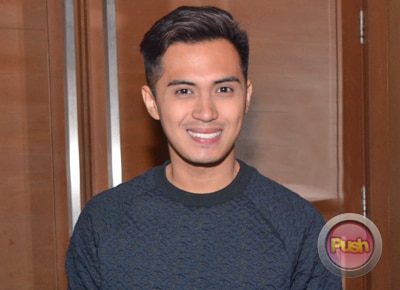 Much of what Marlo Mortel's doing in his life right now is actually for his mother Merlie Pamintuan, who was diagnosed with Stage 3 cancer in 2014. All the earnings from the projects that he's taking as of the moment only go to his mother's medical needs.
"We aren't rich, but we're steadily recovering from that now. I am working harder than ever to provide for my family. I go to work 'determined and focused, because I think of them!" he said.