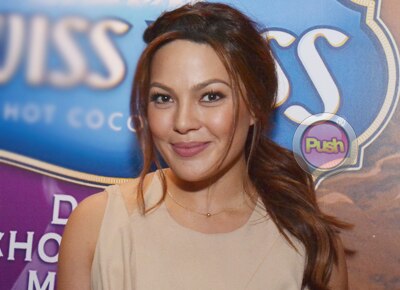 KC Concepcion answered netizens who are asking about her career on Twitter. Apparently they are wondering why she has not appeared on TV or movies in the last two years.
KC, who is currently a National Ambassador Against Hunger of the United Nations' World Food Program, clarified that teleserye or movie projects aren't the basis for her happiness.
"Why can't people understand that I love my life right now? Do you have to accept movie or teleserye projects to be able to say you're "happy?" she posted.
"It's not all about career. Sometimes you have to pay attention to other aspects of your life and those are the things that money can't buy," she added.
KC also expressed her gratefulness to the Kapamilya network for she's still given hosting projects.
The actress also shared that it was her decision to take a timeout from showbiz to focus on her 'passion projects.'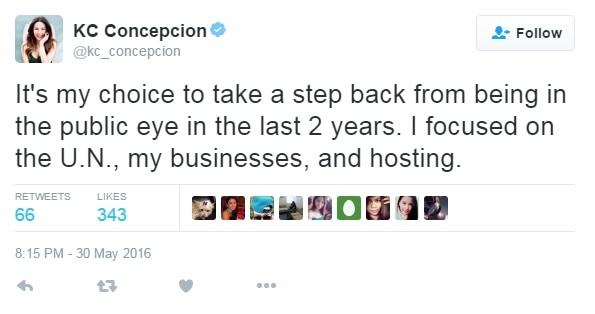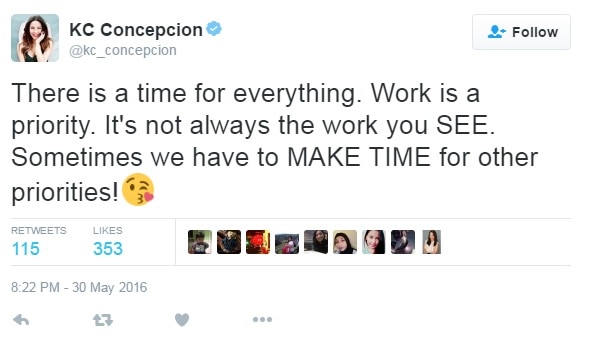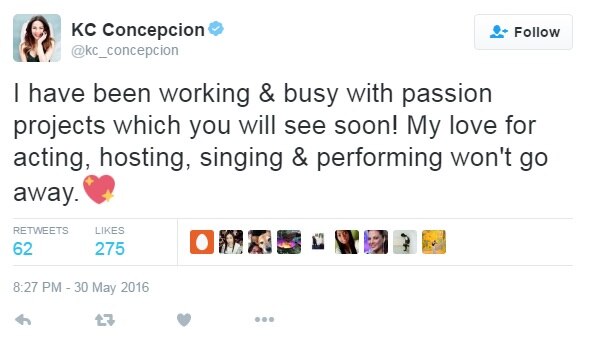 In the end, she thanked her followers for understanding she needs a short break from the limelight.