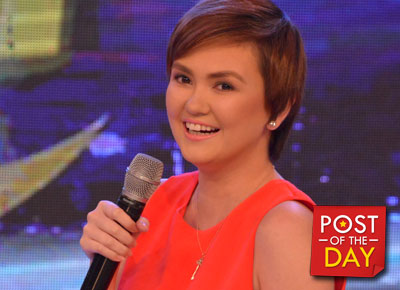 Angelica Panganiban expressed her dismay on social media on May 26. Angelica called out the attention of a certain Xhainelle Perez on Facebook who posted a photo of them together.
"And because, Daniel said: NO KATHNIEL FANS AND SELFIES ALLOWED. I guess ill be stuck with this girl (maldita.) Lol like hello? Im not a KathNiel fan, DJ. I AM JUST "YOUR" FAN. Yours only!! Tapos iprepresent nila si Aplde up, hello? Anong paki ko dyan? Ang sabi ko DJ. DJ. DJ. DJ. DJ. DJ PADILLA!!!!! [sic]," Xhainelle wrote in the caption.
The Banana Sundae star reacted and said, "Ay... Sorry ate ha? Pinagtyagaan mo ko. Sige. Ganito na lang. From now on. D na ko papayag magpapicture kahit kanino."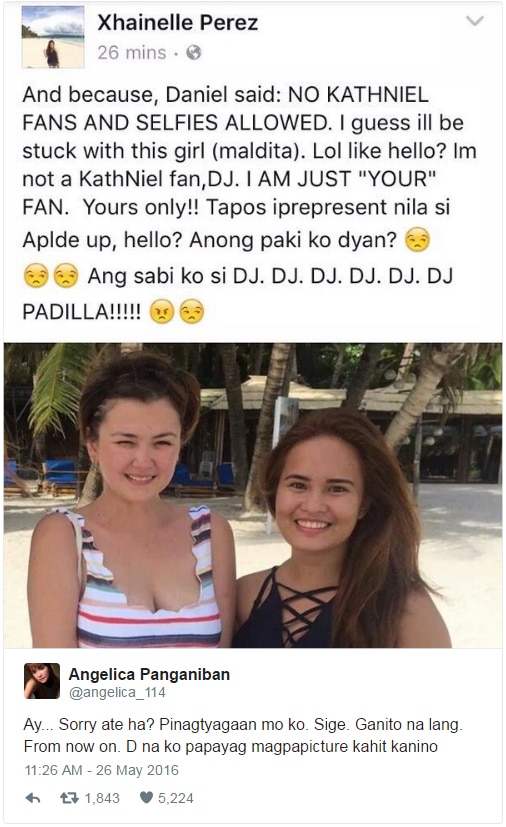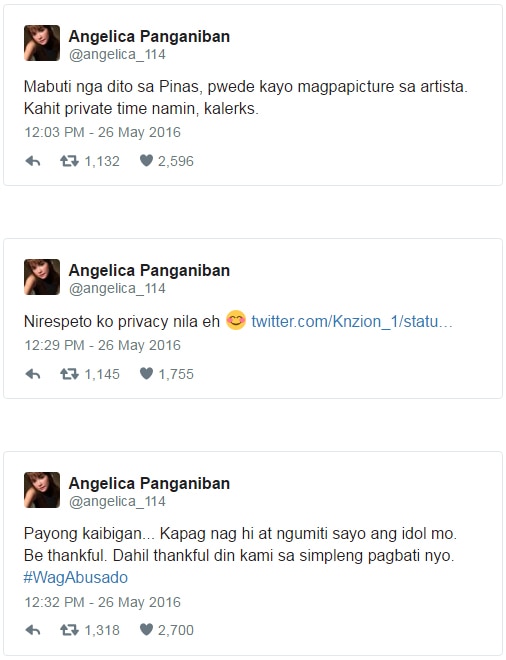 Angelica together with the other Banana Sundae cast members went to Boracay to shoot some of their episodes while Daniel Padilla and rumored girlfriend Kathryn Bernardo also went to Boracay for a short vacation.
Ana Marie Lim on Instagram clarified that as far as she knows, KathNiel didn't say there were no fans allowed.
"Ang alam ko talaga ah walang sinabihan ang Kathniel na bawal mag pa selfie. Ang malinaw na sinabi nila pag balik nalang namin after water sports activity," she wrote.
Xhainelle later on deleted her post and apologized to Angelica and KathNiel.
The "No KathNiel fans allowed" started to trend on Twitter early morning of Thursday (May 26). KathNiel fans started the trend to respect the privacy of their idols who are enjoying Boracay.