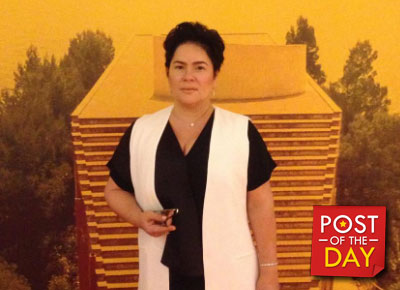 Jaclyn Jose, who is part of Brillante Mendoza' entry to this year's Cannes Film Festival Ma' Rosa has won Best Actress.
Jaclyn, with daughter Andi, the director and the rest of the cast attended the prestigious film festival which began last May 11.
Ma 'Rosa is about the story of a sari-sari store owner named Rosa, who eventually sells illegal drugs with her husband to make ends meet. When they get arrested by the authorities, their children are left to fend for themselves.
The Palme d'Or award went to British Film I, Daniel Blake.
The Philippine Daily Inquirer posted this update on their Twitter account.