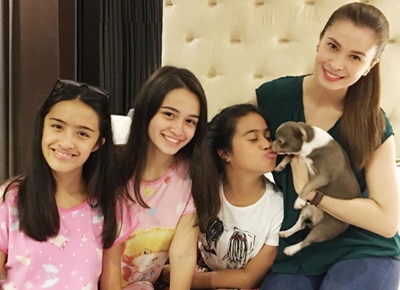 Daughters of Sunshine Cruz with her estranged husband Cesar Montano backed her up on social media this weekend amidst their family conflict. Cesar received mixed reactions from the netizens when he posted pics of the checks that would soon be deposited for Angelina, Samantha and Franchesca's tuition fee for the school year of 2016 on his social media accounts.
Cesar then answered one of the bashers who questioned why he tagged the accounts of some media people on his post yesterday, May 1.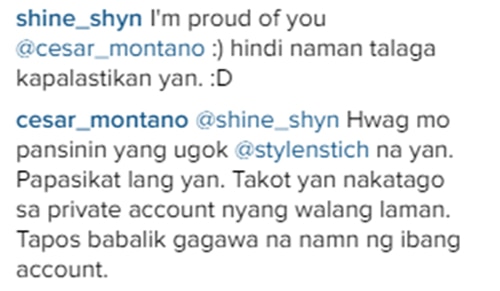 Sunshine on the other hand was asked for a reaction about Cesar's statement and she wished that the actor would stop mentioning the kids in his interviews. Sunshine also said that their children are already old enough to decide whether they want to see their father or not.
Previously, Sunshine uploaded on her Instagram a photo with the words, "There is no such thing as a perfect parent so just be a real one." Her daughters Angelina and Franchesca left encouraging messages for her in the comments section.