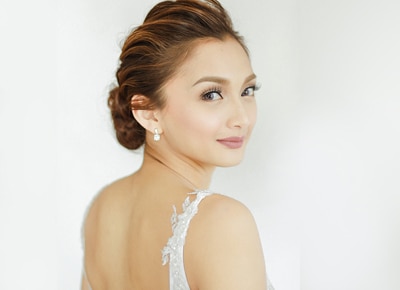 Iya Villania has received several comments from the netizens who are criticizing, bashing, and expressing their concern over her physical activity while she's in her second trimester of pregnancy. The actress and her husband Drew Arellano announced they have a 'bun in the oven' last Easter so people started to comment on Iya's recently uploaded video on Instagram.
In the caption of the video, she shared a fact about pregnant women exercising.
"#DidYouKnow that EXERCISE reduces the chance of having a caesarean by 75%!!! This is my gal [Hannah Olives] and I at #CoreTraining which I've been doing for the past 6yrs. Pregnancy is definitely not the time to try and hit new fitness goals but rather about maintenance! If your body was used to an exercise prior to pregnancy then it will be safe to carry on (adjusting intensity accordingly) as long as your body says it's still okay and your doctor approves. We were blessed with amazing bodies! It will tell us when we need to slow down (or stop). We just have to be sensitive and listen to it. Cheers to the active mommas out there!" she wrote along with the hashtags "ActiveBuntis #FitPreggo #FitPregnancy #GoodVibesLang #BawalAngNegaSaBuntis #Core #NothingNewToBabyA #BabyA #2ndTrimester #HappyLang"
Iya also left a comment for those who kept on criticizing her even if she already put a description in her video.