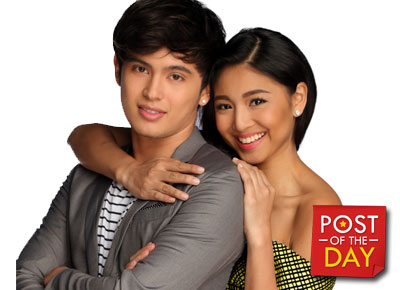 James Reid's mother Ella Macdonald showed she supports her son's relationship with Nadine Lustre when she answered a fan's question on Twitter.
On her account, a netizen asked if she thinks James and Nadine's relationship is serious enough to for them to end up getting married someday.
"Well I hope and pray na they end up together in the aisle," was her short answer.