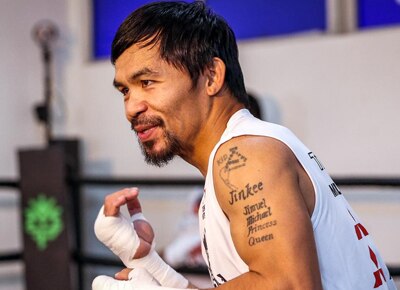 The Philippine Star and Spin.ph reported that world boxing champ Manny Pacquiao was nearly attacked by an unknown assailant as he exited a Japanese restaurant in Hollywood last April 2. Abac Cordero shared some details from Pacman's personal assistant David Sisson through his Twitter account.
"Pacquiao nearly assaulted as he came out of Kabuki restaurant this afternoon. White male was restrained by Pacquiao aides hurling FYs on MP. Pacquiao was by the door of his Ferrari when the person rushed to him. Held back, person kept shouting f... y... Pacquiao. I really thought he was going to hit Manny. He came in fast. He almost got to Manny," David said.
There were also no media around and Manny ordered his group to let the assailant go. The said attacker also shouted "F*** Y***, f*** y**. You homophobic!" to Manny.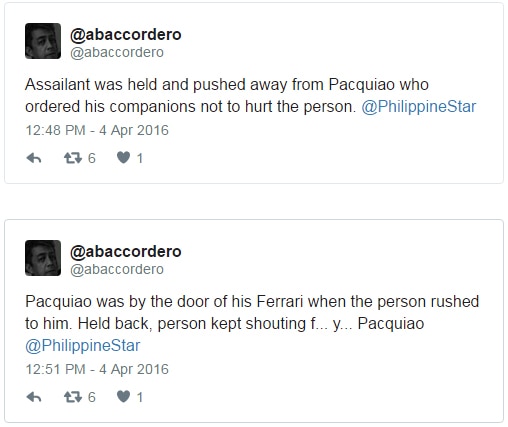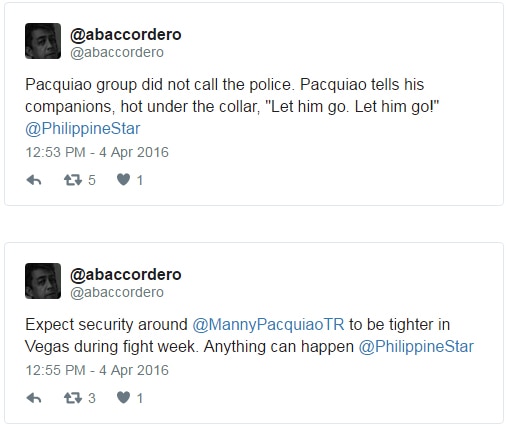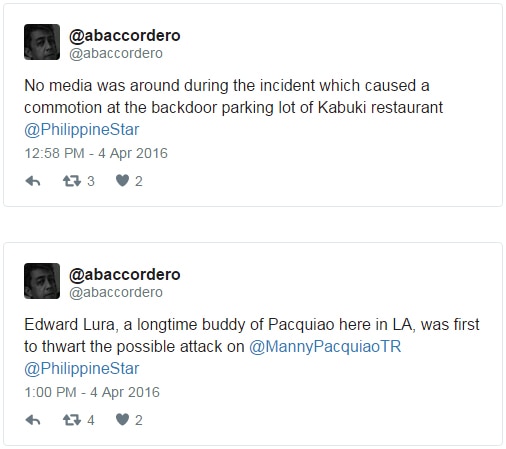 A calm Manny then told David and his camp that 'it's better to love him (assailant) like (Jesus) Christ loves us.' He even jokingly said that the attacker was his fan.
"Didn't you hear him shouting, 'F@# yow, F@# yow.' Slang nga lang kaya iba intindi nyo." After the said incident, Manny went back to his mansion and played chess.