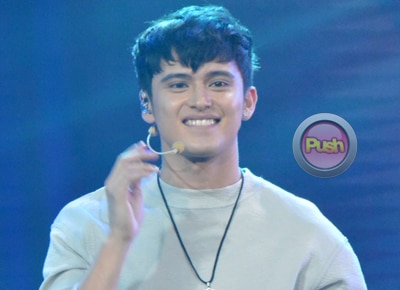 Another video of James Reid circulated online and has been a subject of discussion with netizens. In a video uploaded by a certain @jadine.truth, James was spotted with two girls and three other guys. The poster reprimanded James' actions because he's already in a relationship with Nadine Lustre.
The video drew mixed reactions; some judged him right away while the others defended the actor. They were debating whether the video is an old one or just a recent video. James and Nadine reportedly came back to the Philippines last March 31 after the successful Middle East and European leg of their "JaDine In Love" concert. The two are about to promote their summer movie "This Time" in Manila and will go back abroad to continue their world tour in the US and Canada.
James hasn't reacted directly about the video but in his most recent tweet, he shared an article written by a fan about him.
In article, there was a part that states, "Do you remember photos of him and his friends circulating on social media and you so blatantly commented that he was throwing his life away for having a drink or two and listening to EDM for the fun of it? There was one that went something like, 'You are an example to the youth tapos ganito ka umasta? You're teaching them mas importante ang barkada.'
"What you didn't know was this was a lone wolf who found his pack in the comfort of the hazy night with only the moon as light. Are you going to deny him the company when no man should be an island?"
James also posted a quote, "Question everything. It's the only way to learn."