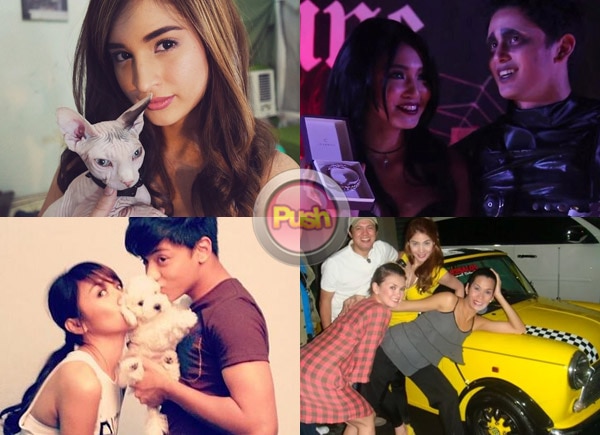 It's normal for couples to show their affection through presents but these celebrities take it on to a whole new level with their luxurious gifts. Recently, Liza Soberano gave a fly board kit as a birthday present to her onscreen partner and best friend Enrique Gil who was so happy he could not help but say "I love you" to the actress. Push lists down other celebrity couples who made the extra effort to make their significant others happy.
Liza Soberano and Enrique Gil
Liza Soberano gave a fly board kit to Enrique Gil when he turned 24 last March 30. The estimated cost of Liza's gift was around 300,000php.
Kim Chiu and Gerald Anderson
For sure KimErald fans would never forget this moment when Gerald Anderson gave a pink Ford Lynx car to Kim Chiu when she celebrated her 18th birthday on April 26 years ago in Marikina. Gerald reportedly gave his gift after the party. A second hand Ford Lynx costs around more than 190,000php. In return, Gerald received a golf cart and a Louis Vuitton bag from Kim on his 21st birthday. A second-hand golf cart costs around 60,000php.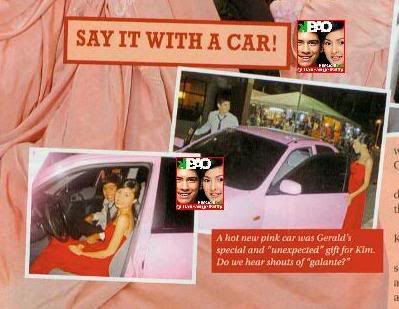 Angelica Panganiban and Derek Ramsay
Angelica Panganiban received a yellow mini cooper from then boyfriend Derek Ramsay in 2009 when they celebrated their third anniversary as a couple. The car was also named "Baby James." For their 4th anniversary, it was also reported that Derek gave her two-carat diamond earrings.
In his interviews, Derek confirmed that Angelica was happy to receive the diamond earrings but he chose not to disclose how many carats they were. Derek's mom even helped to choose the earrings. The price of the mini cooper was around three million pesos.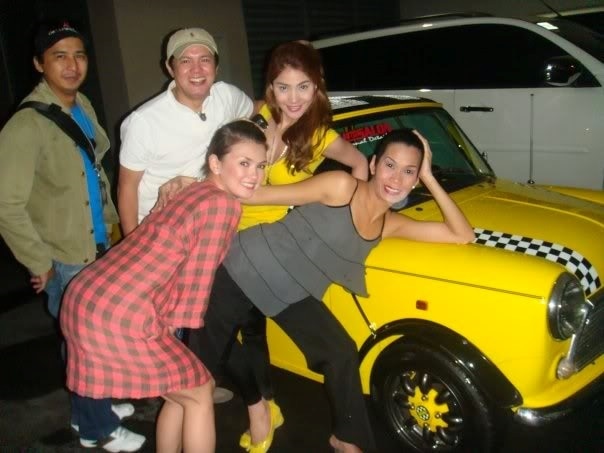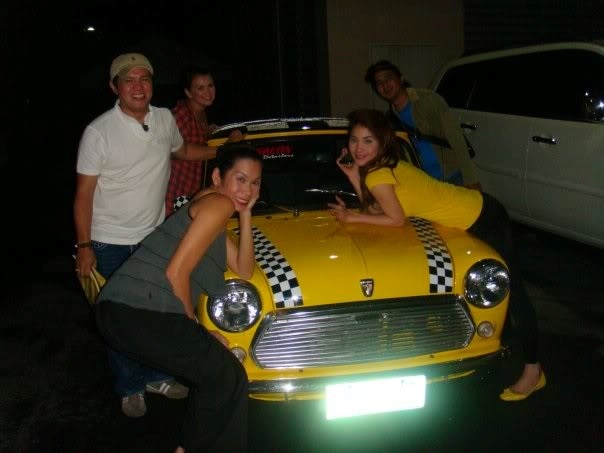 (Source: https://www.pinoyexchange.com/forums/showthread.php?t=388489&page=177)
Coleen Garcia and Billy Crawford
Coleen Garcia received an advance anniversary gift from her beau Billy Crawford in 2015. Coleen is an animal lover and she had to send her cats to their house in La Union because Billy is allergic to cat fur. She was touched with her boyfriend's effort to go "out of his way to search for a cat I could keep at home without triggering his allergies."
Jason Abalos and Vickie Rushton
Right after Vickie Rushton came out of the Pinoy Big Brother house in 2014, her boyfriend Jason Abalos surprised her with a Honda Accord car.
Kathryn Bernardo and Daniel Padilla
Kathryn Bernardo received a Bichon Frise dog from her onscreen partner and rumored boyfriend Daniel Padilla when she turned 18 in 2014.
In Daniel's previous interviews, he said that Kathryn initially wanted a golden retriever but then she already got one from someone else. Kathryn named the dog "Snow." A Bichon Frise can cost up to 40,000 pesos from a reputable breeder.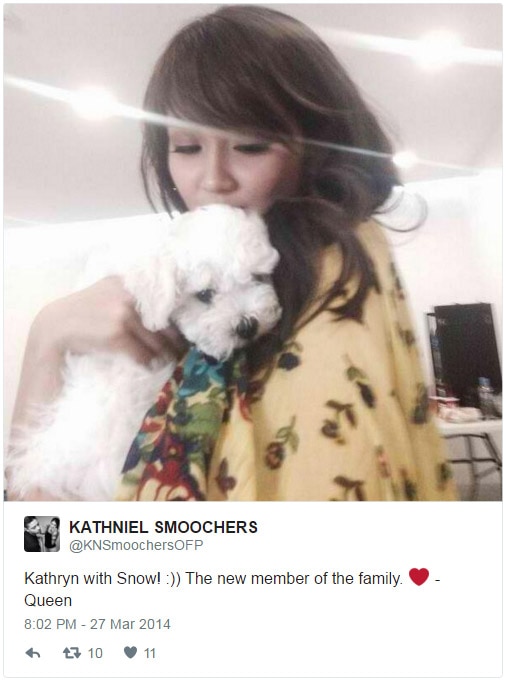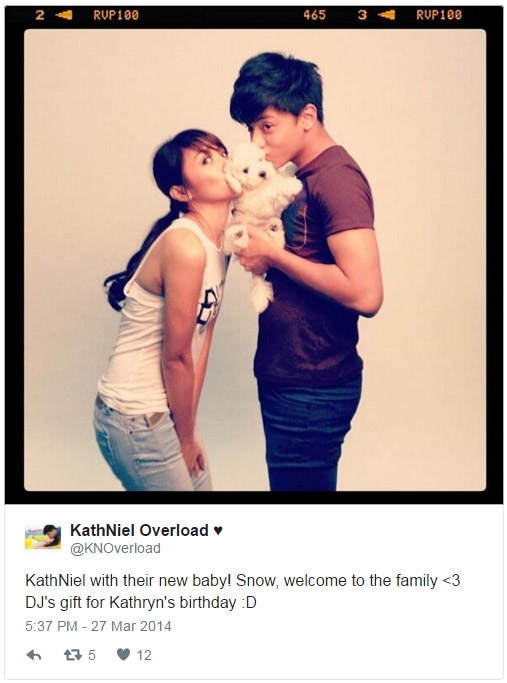 Nadine Lustre and James Reid
Nadine Lustre received a white Maltese dog from James Reid as a birthday gift when they were on the set of their TV series On the Wings of Love. Nadine turned 22 last October 31, 2015 and received the dog in November, which they soon named Clarky, based on James' name "Clark" in the series.
Nadine also received a Charriol bangle from James last January. The price of a Charriol bangle starts at 10,000 pesos.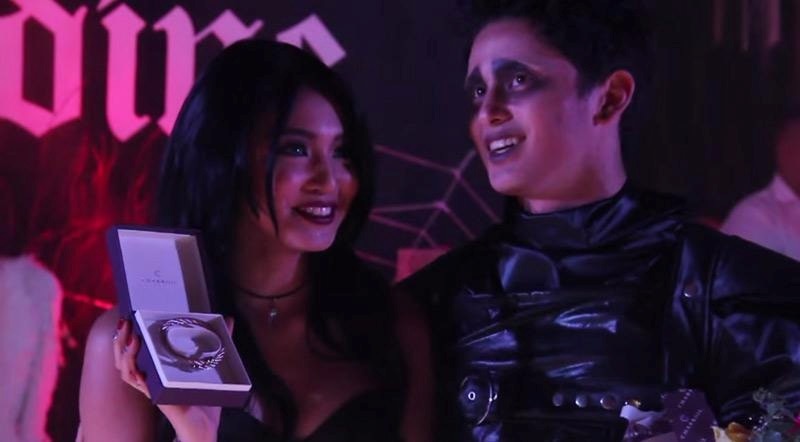 (Source: https://blog.charriol.com/nadine-lustre-jadine-wearing-charriol-bangle/)
Nikki Gil and Billy Crawford
Billy Crawford gave his then girlfriend Nikki Gil a pair of Christian Louboutin shoes as a Valentine's gift last 2013 after visiting Dubai.
The price of Christian Louboutin shoes varies depending on the design and cost from hundreds to thousands of dollars.