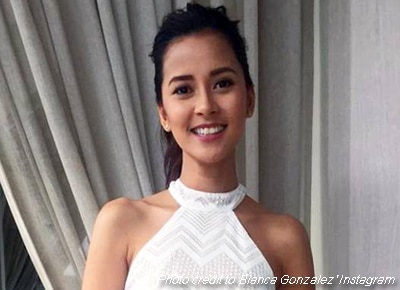 Last Saturday, April 23, Bianca Gonzalez shared with her Instagram followers that her baby Lucia turned 6 months already and has started eating solid food. Lucia is Bianca's first baby with husband JC Intal.
A basher named "@joan132132" commented "Negra" in Bianca's post which insulted many of Bianca's fans.
The basher also made fun of Bianca's fans and continued to call baby Lucia names.

After the heated exchange of words in the comments section, Bianca finally posted a reply and said there's nothing wrong with being morena for it's the natural color of Filipino skin.
The basher stopped commenting and changed her username to "@joan_mangsat" but another comment from a netizen caught Bianca's attention. The TV host explained she has no intention to 'lighten' her daughter's skin color.