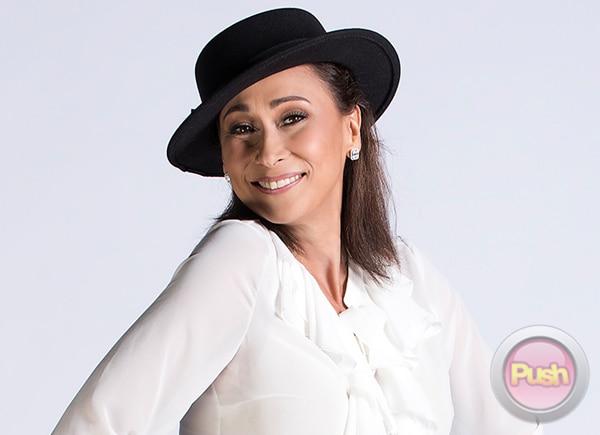 Cherie Gil never fails to amaze us in her thespic exploits.
Be it the feisty Luciana in Dolce Amore or the classic and memorable Lavinia in Bituing Walang Ningning. Cherie is one actress whose mere twitch in the brow sends shivers to a viewer's spine. Yes, the method is so effective that believability and "scare-ability" as the country's premier antagonist/femme forte in showbiz leaves an indelible mark in all of us.


Genes


This is attributed to her utter acting talent that has left us mesmerized. Well, of course, it's in the genes. The Eigenmanns are surely one of the biggest and most successful showbiz families, and they have been known through the generations as exceptional actors.


From parents Eddie Mesa and Rosemarie Gil to siblings Michael De Mesa and the late Mark Gil, Cherie's destiny had been plotted and fulfilled in all its grandeur and glory. Their legacy is likewise brimming on the next generation that includes Geoff, Gabby, Ryan, Tim (Sid Lucero), and Andi Eigenmann.


While singing and comedy had been an early entertainment passion, being a regular in the 80s comedy Champoy, Cherie ventured into serious acting, with acclaimed appearances in Ishmael Bernal's City After Dark in 1980 and Peque Gallaga's Oro Plata Mata in 1982. It was her subsequent casting in classic Viva Films productions that truly placed Cherie in her lofty stature in the craft.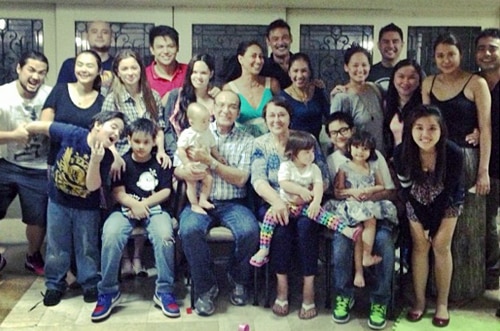 Photo credit: macherieamour IG
Classic line
This was spurred by Cherie's relentless confrontations against the industry's shining Megastar Sharon Cuneta, starting with her fiendish portrayal of third wheel Karen in Sa Hirap at Ginhawa in 1984 to that unforgettable, classic line blurted out by the vivacious Lavinia to downplay her imminent career threat Dorina in Bituing Walang Ningning: "You are nothing but a second rate, trying hard copycat!"


That scene stuck in all of Pinoy entertainment ever since, and Cherie becoming the effectual actress everyone loathed but feared.


As such, she was subsequently cast as either arrogant villains or powerful maidens bringing protagonists to their knees in numerous films and TV dramas. Not only was she effortless as the iconic villain onscreen but also as a superb performer onstage, playing larger-than-life female characters in theater, such as the opera singer Maria Callas in Master Class, fashion editor Diana Vreeland in Full Gallop, and Rica Jardaleza-Sorfonio, a matriarch of a wealthy family losing their fortune, in the recent PETA production, Arbol de Fuego.


Similar to her movies and TV appearances, Cherie performs on stage with an astute flair, great acting skill and the poise and stage presence so haunting to forget.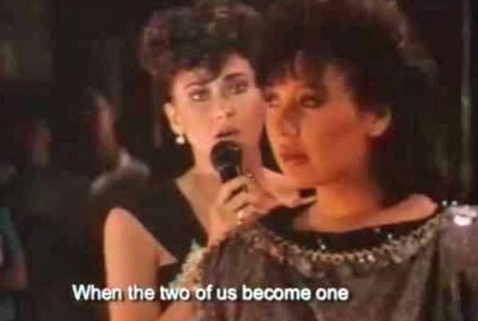 Photo credit: manila.coconuts.com

Bad habits
Yet even with her respected stature, in which Cherie is seen as one all-knowing persona in the acting field, no one would expect that the actress would see herself as shackled in stereotypical characterizations.

Cherie tells Boy Abunda in his Philippine Star column "Direct Line" that this led to "bad habits" that limited her acting craft to just being your much reviled kontrabida. This was how her current role in ABS-CBN's Dolce Amore made her even grow more as an actress and learn techniques from director Cathy Garcia-Molina to become more effective, natural, and believable as the strict mom of Serena (Liza Soberano), Luciana.


"Yon ang maganda kay Cathy dito, kasi nga ang tendency, because I wear hats and all these taray clothes, 'yung tayo (the way she would stand) ganito, but Cathy makes sure she brings me down with my bad habits na playing kontrabida," says Cherie. "In acting kasi, there is always a tendency to do certain things for a reason, so she makes me alalay. I play a strict mother, not naman a kontrabida because there's really no villain in this story, but a strict mother."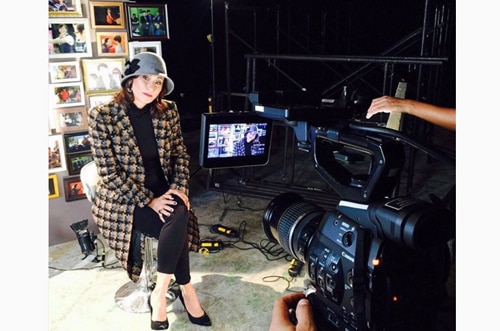 Photo credit: macherieamour IG
Real and human
And, it worked, making Cherie bring out a character that is real and human, all showing traits that are really expected of the role. While she may still bother us with her emphatic, cruel statements, viewers all comprehend the context of her rants and outbursts all without the piercing tone, raised eyebrows, and of course those abhorring one-liners we would tend to repeat again and again.


It thus elevates Cherie further as the actress we all admired through the years—not one who would only portray a role we would foresee as someone who gives everyone a hard time, but largely a multi-faceted character crucial to the story.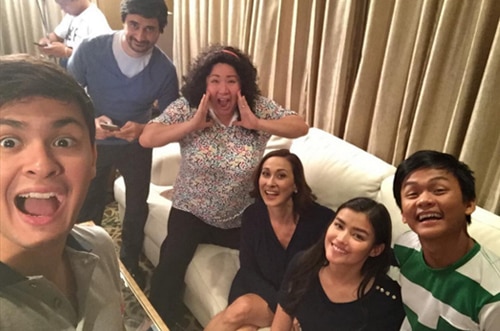 Photo credit: macherieamour IG