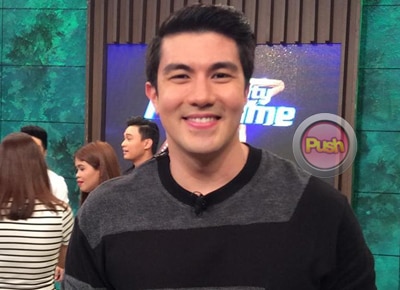 A man named Jonas Bernales got into a 'major accident' while riding his bike but luckily TV host-actor Luis Manzano came to the rescue and rushed him to the hospital. Two days ago, Jonas posted a photo of his bike on Instagram and thanked the Pilipinas Got Talent host.
"Got into a major accident riding my fixee down tempo drive...couldn't remember a thing. I woke up in the hospital. Thank you to none other than @luckymanzano who came to my rescue and became the good samaritan. May God bless you a hundred-fold. #howcanirepay let's meet up," he wrote.
Luis then commented that a simple prayer is enough to make it even.
Jonas' daughter also thanked Luis on Twitter.

Over the weekend, another actor, Ian De Leon, also rushed a boy to the hospital after the child was hit by a passing motorcycle.
Ian said that anyone in his place would do the same thing and help out in the critical situation.