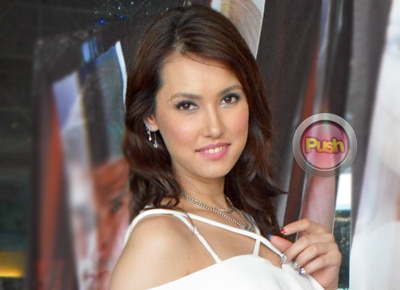 While she was playful when she revealed her tryst with Cesar Montano on Good Times with Mo a couple of days ago
, Japanese actress Maria Ozawa was obviously dismayed by the way her revelation was received by the public.
Maria took to her social media accounts to renege on her previous assertion that she and her Nilalang co-star had a one-night stand.
The former adult film star was initially playful about the issue.
But after a while, Maria went on to lament how the issue "broke her heart."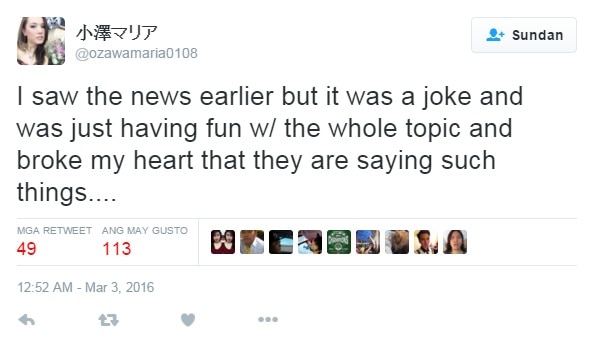 Maria even reposted a fan suggestion to stop co-hosting for the podcast but eventually removed it from her feed.
She then took to her Instagram account the lesson that she got from the entire ruckus.
Her Instagram followers were sympathetic of her plight as some even consoled her over her "bad joke."
GTWM host Mo Twister and Cesar have yet to issue statements about the controversy as of this writing.