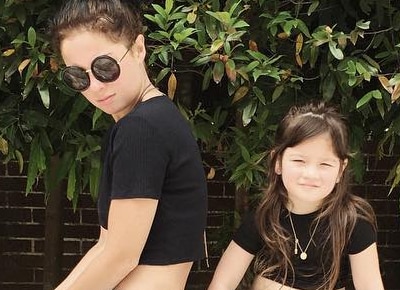 Andi on Tuesday afternoon took to her Twitter account to explain why such has been the case.
The actress lamented how some netizens are rubbing off negativity on her young daughter.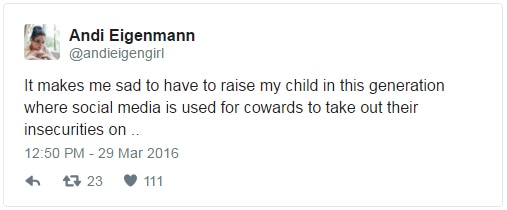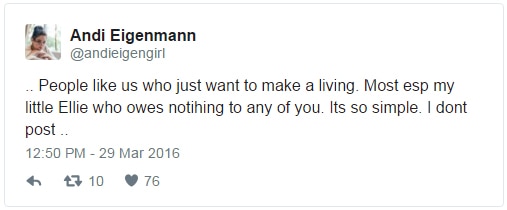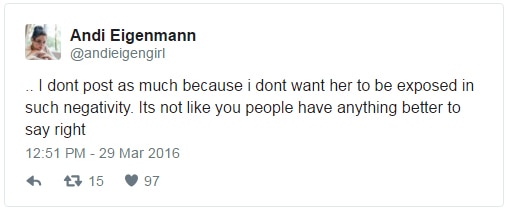 In the end, Andi offered a piece of advice to those who continue to make a fuss about her daughter.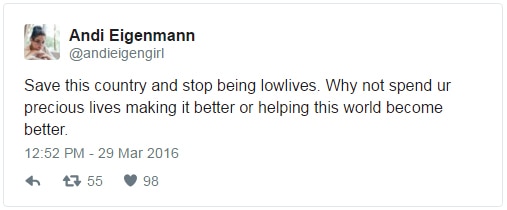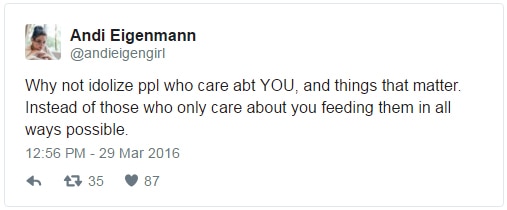 Netizens continue to make speculations on Ellie's paternity. What possibly fuels their curiosity is the closeness of Andi's ex-boyfriend Jake Ejercito to Ellie that he says he treats her like his daughter.
Andi, for her part, in a previous interview, has taken time to explain why she considers Jake to be Ellie's father "ever since."
"That ever since I was pregnant, it was Jake that has been there from the very beginning since day one. I wasn't able to answer that question whenever people would ask me who the father of my daughter was and it was only because wala namang sasalo. Pero even if it resulted to me, I think, being looked at and judged in a very negative way, I had to, I had no choice. Wala, ganoon na e," the actress said.