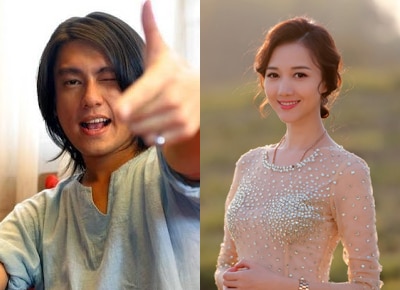 37-year old F4 member Ken Chu is reported to have married his girlfriend Han Wenwen who is also an actress. The couple has already filed papers to register their marriage last March 16 since they are from different countries (Ken is from Taiwan, Han is from China). Ken is 37 years old while Han is 20 years old.
Ken went to Mainland China to study and in 2015 he was spotted holding hands with Han. After 9 months, they've filed their marriage in Shenyang, China. Although Ken has not yet confirmed the marriage to the Taiwanese media, the two have been spotted in Bangkok, Thailand, which people assumed was their honeymoon.
After Ken's marriage surfaced publicly, his co-F4 member and friend Vic Chou greeted him on Chinese social media site Weibo and wrote, "Brother, I wish you happiness!"
Among the four members of F4, Jerry Yan is the only one who is still single.