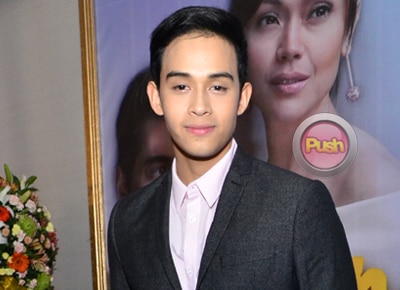 Young actor Diego Loyzaga broke his silence regarding his alleged involvement in an altercation that happened last Sunday, March 13 around 4:30am outside the Palace Pool Club in Taguig City.
Brothers Wilmer Angelo Lopez and Wilmer Paolo Lopez went to the Taguig Community Precinct to file a complaint against Diego and his friends. According to report filed by the Lopez brothers, they were only able to identify Diego.
Today, the young actor broke his silence through his Twitter account and said his camp will release a statement anytime soon.
The actor's close friend, Julian Estrada cleared his involvement in the altercation on his Twitter account. Diego was spotted at Julian's birthday party hours before the incident. He also tweeted that Diego is a good guy.