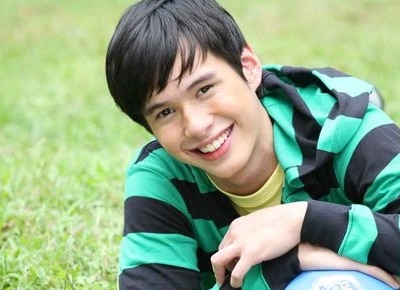 To commemorate AJ Perez's fifth death anniversary, a book is set to be released titled
A Smile of Hope: The Legacy of AJ Perez
this April. The book was written by his mother Ma Victoria Sarte Perez and author Zenaida Roy-Almario with ABS-CBN Publishing.
According to AJ's dad Gerry Perez, his wife started with her journal writing after the untimely passing of their son. "She thought of a tribute book about AJ. Zenaida Almario sent a message of sympathy and prayers to me through social media and I found out that she's a writer. She was deeply touched on how AJ inspired his fans from the messages, blogs and articles in the internet and social media sites. She got connected to Marivic and after several emails & messages through social media they collaborated for a tribute book for AJ," Gerry shared.
He further relayed that the book talks about AJ's life and how they cope with their loss. "[It's] a story of our son's unconditional love, faith and hope. It's also about the healing of our family from the loss of our child. We'll be sharing here the inspiring testimonials that we received from AJ's friends, colleagues, and fans. The proceeds of the book sales will benefit AJ's scholarship program through LSGH Adult Night School."
Gerry hopes that the book will inspire a lot of young people and even families. "Through this book we'll be able to inspire and help motivate young people and families through lessons learned by our family in healing and coping to move on. Also, through AJ's good heart and deep faith in God he lived his short life with his patience, passion, and determination to achieve his dreams. I believe that our son wanted us to share this to the youth and to other people as well."
AJ's younger brother Gelo also wrote their pieces in the book. When asked about their realizations when they read the book, Gerry shared, "Life is too short and we have to make the most of it by spending our valuable time with our loved ones. It's not how long or short our life will be here on earth, what is more important is how well we live our life with our faith and trust in God. AJ lived his short life with a good heart & great humility."
The book launch will be on April 17, 2016.