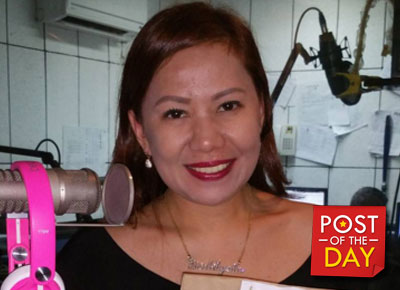 Love Radio DJ Nicole Hyala shared on her Instagram that the Scene of the Crime Operatives (SOCO) already took her fingerprints to help in investigating who ransacked her Hello Kitty house in Caloocan City. She said that she feels traumatized because there was an ice pick left on the bed in her house. Fortunately nobody was living there and so no one was harmed.
"SOCO took my fingerprints just now. Thank you everyone for your concern. Our family is safe. Good thing we don't live in the Hello Kitty house. We weren't there when the house was ransacked. The memory of the ice pick on our bed still haunts me. We don't know when we can move on from this, but please just pray for us. And pray that we find justice. It's okay if we don't recover the items. But I want them imprisoned because they deserve it," the radio host wrote.
She also used the hashtags "#ParaSaMagnanakaw" on Twitter and "#HustisyaParaSaHelloKittyHouse" on Instagram. The "#ParaSaMagnanakaw" hashtag trended for five hours on Twitter Philippines' trends list.
In a report by DZRH, Nicole lost around P300 thousand worth of items inside the Hello Kitty House.