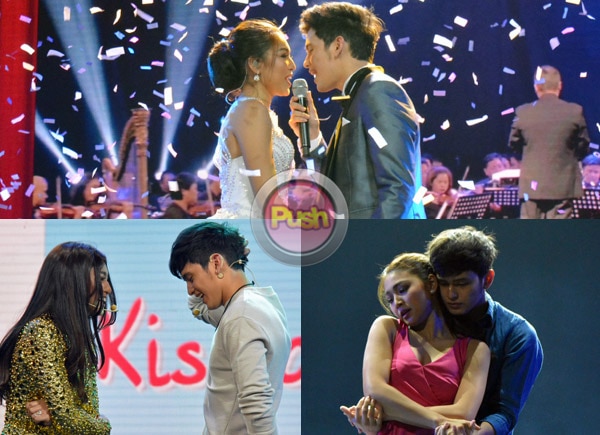 Although a lot would probably agree that the ultimate highlight of the entire Jadine In Love concert at the Araneta Coliseum on February 20 was the mind-blowing "I love you" uttered by James Reid to his now official girlfriend Nadine Lustre, there are a lot of other portions that could probably come close.
The love team's first major concert at the big dome had them performing with their closest friends namely Yassi Pressman, Myrtle Sarrosa, Vice Ganda, and Elmo Magalona and the singers of their On the Wings of Love theme song Kyla as well as Erik Santos.
Although they are no strangers to performing in concerts, James and Nadine obviously went all out for JaDine In Love as they unleashed not only "kilig" and good vibes but also their talents.
1. "Kiss o Sagot" game
The fans enjoyed this segment wherein James and Nadine got to answer fan-sent and direct-to-the-point questions. There's one that asked James, which was his favorite part of Nadine's body. While another one asked Nadine what's going on in her head whenever she sees James topless and whether or not her "kilig" onscreen is actually something real. (At this point, fans were still clueless that the two are already an item).
2. James's Michael Jackson and Justin Bieber performances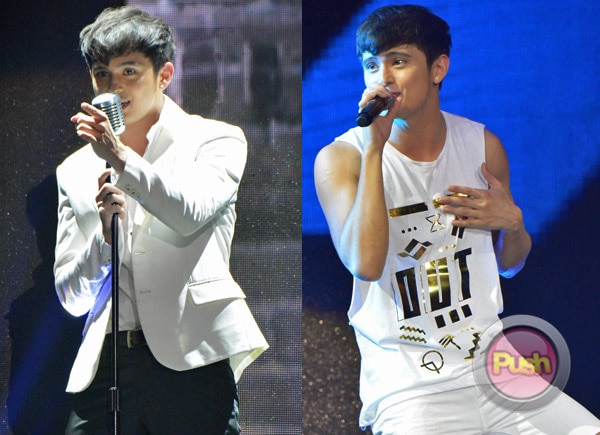 The Fil-Australian hottie has been very open about how much he loves Justin Bieber so it did not really come as a surprise that he performed a couple of songs. Prior to that number though, James showcased his snappy dance moves to the tune of the late King of Pop Michael Jackson's hits.
3. Nadine's Spice Girls medley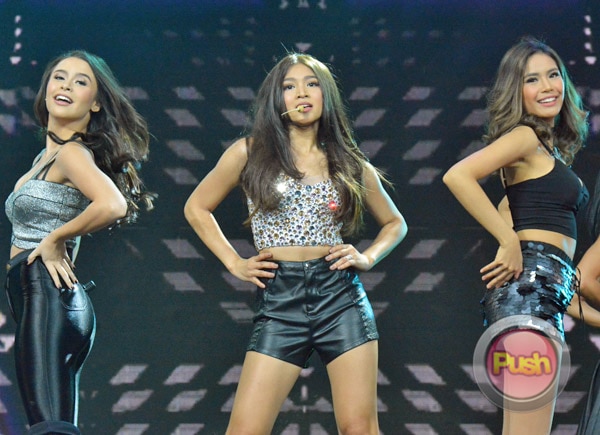 There's nothing like a good Spice Girls throwback and Nadine made sure to give it justice by bringing in her closest pals Myrtle and Yassi to join her for a cute performance onstage. What made this portion stand out was how obvious it was that the three ladies were enjoying what they were doing.
4. Nadine channeling J.Lo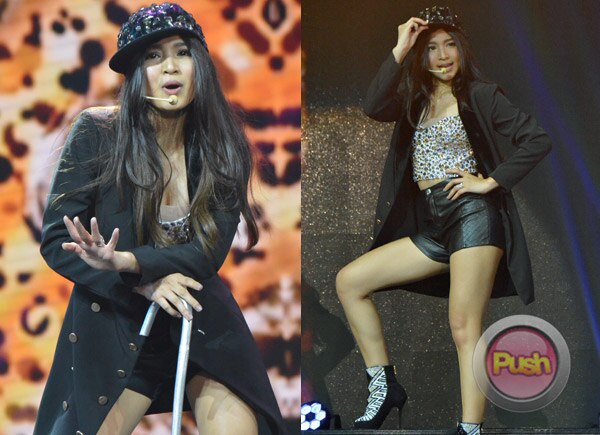 We all know Nadine can dance for she was after all a member of an all-girl group in the past but her dancing was on a different level that night. Complete with a ghetto outfit and with matching cane, Nadine unleashed her inner Jennifer Lopez to the tune of the singer's "Get It Right" which had the audience in awe.
5. Interpretative dance with Juan Miguel Severo video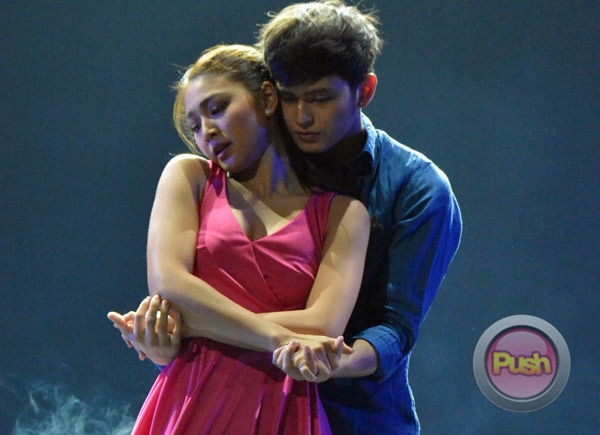 If there is one thing that OTWOL especially made popular, that is the incorporation of the spoken word to their show. The people behind the show made sure to carry this over with a recording of Juan Miguel's piece. They even upped their ante by pairing his heart melting words with James and Nadine's seductive and almost acrobatic interpretative dance to the tune of "Stay with Me" and "All of Me."
6. "Ikaw" mashup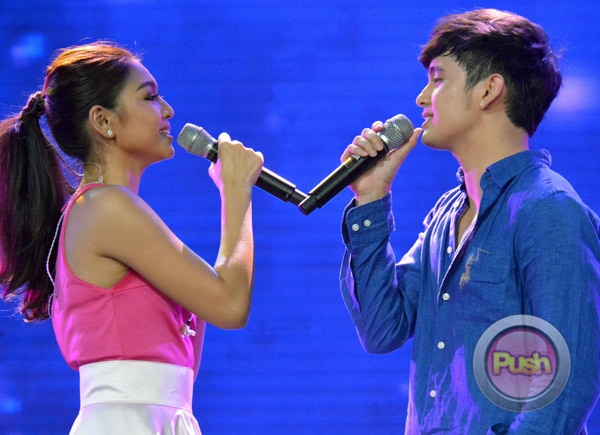 The audience almost went wild when James and Nadine mashed up two versions of "Ikaw" by Regine Velasquez and Yeng Constantino in what ended up as one of their most captivating performances during the night. At that moment, it was as if they were singing the song's lyrics to one another.
7. Almost wedding moment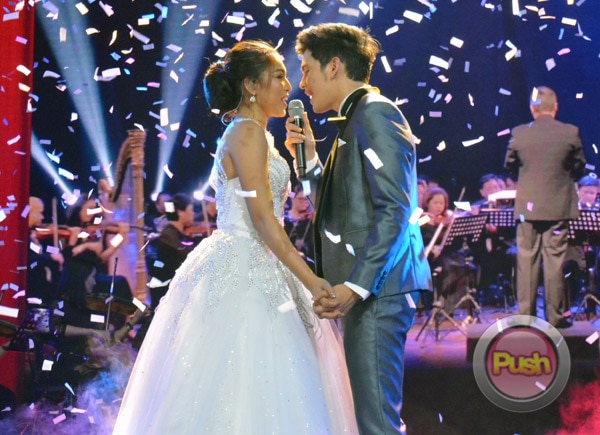 After tying the knot on their soap twice, James and Nadine mimicked the scene anew as they walked down the "aisle" which traversed at the center of the entire VIP area of the Big Dome going to the stage complete wedding ensemble while being serenaded by Kyla and Erik.
But the most enchanting moment of the night (again prior to the "I love you") was when Nadine and James slow-danced to "On The Wings of Love." It's as if they got lost into the rhythm as they danced with their faces only a few centimeters away from each other. At one point, while staring into each other's eyes with their beaming smiles, fans thought that they would kiss but alas they did not. The confession after the show more than made up for that.