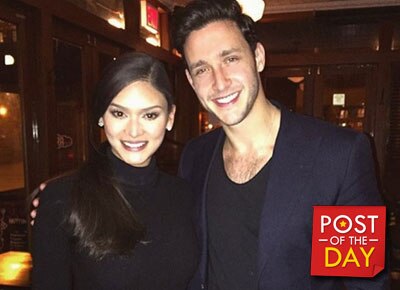 The 2015 Miss Universe Pia Alonzo Wurtzbach took to her Twitter account to inform netizens last February 21 that she wouldn't be able to do Facebook Live because she's feeling under the weather. Dr. Mike Varshavski, popularly known as the 'sexiest doctor alive' replied, "Hope you feel better! I'm sure there's a good doctor I could recommend :)"
This made the netizens feel flattered for Pia. Pia's tweet had 312 retweets and 2.4 thousand likes and Dr. Mike's reply had 584 retweets and 3.3 thousand likes.
The two were introduced to each other last week and Dr. Mike posted their picture together on his Instagram.