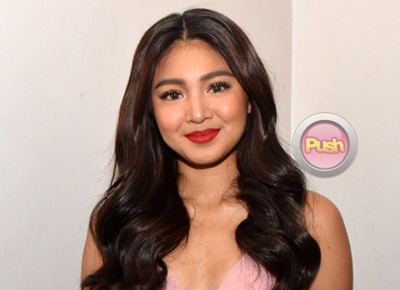 Nadine Lustre is not about to let her critics get in the way.
The
Till I Met You
actress who just turned 23 a few days ago, took to her Twitter account to address those who have little faith in her.
Although the actress did not really expound in her tweet, some fans speculated that it was pertaining to her relationship with James Reid.
Nadine's next tweet seemed to have confirmed the speculation as she talked about not needing to be saved.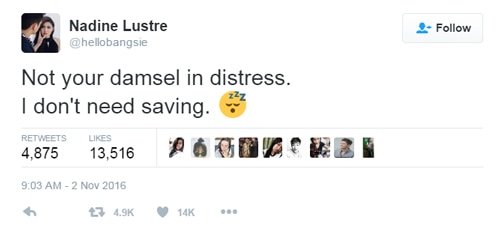 The actress's show recently got into hot water for some steamy love scenes and supposed sexual innuendoes.
The Movies and Television Review and Classification Board, via a letter they posted on their official Twitter account, invited the primetime show's creators for a meeting regarding four episodes last month.