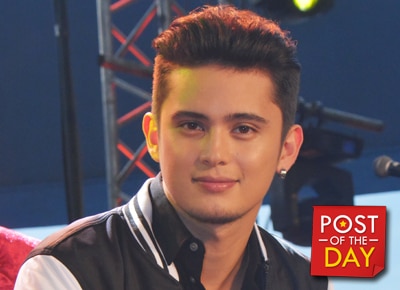 When Till I Met You stars James Reid and Nadine Lustre went up on stage to sing their theme song "Till I Met You" during ASAP's live show, netizens were quick to notice that James' barong was "ill-fitting." In the pictures that circulated online, it can be seen that James' barong had pins at the back.
"The barong was ill-fitting and unbecoming. But (James) carried himself well despite the wardrobe malfunction. This is what makes him a cut above the rest. But please do not abuse the guy. Somebody screwed up royally here. He went out on stage like this. Who was responsible for this?" a supporter named SanSan Borja wrote.

JaDine fans backed her post up and said James looked uncomfortable on stage because of his clothes. They commended James for being professional despite the problem with his outfit.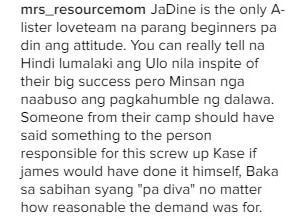 WATCH: James Reid and Nadine Lustre sing 'Till I Met You' on ASAP