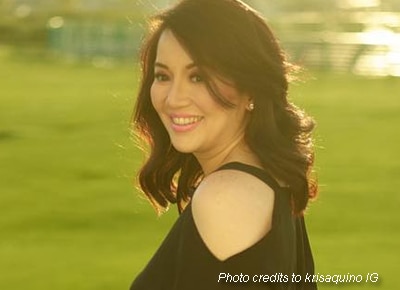 Kris Aquino got her followers buzzing anew after airing her thoughts about where a person should be buried.
The Queen of All Media's statement last November 20 came right on the heels of the ongoing controversy behind former President Ferdinand Marcos's burial at the Libingan ng mga Bayani.
"I'd written this a couple of weeks back, it's part of my growing collection of essays for our December launch, but it felt appropriate to upload now," she began.
Kris explained on the video that she wanted her remains to be laid to rest at a vault inside a columbarium in Taguig.
"I was being practical. And I've said several times that I don't want my sons to be hassled about where to bury me or worry about the maintenance of my mausoleum," she explained further.
After all, Kris pointed out that there are far more important matters to worry about once you depart.
"Simple lang naman. Ano bang halaga kung saan ako ililibing, eh, ang goal naman umabot ako sa langit," she said.
Kris's "practical" position on where a person should be buried earned praises from some of her followers.


But her statement did not sit well with a number of her followers.