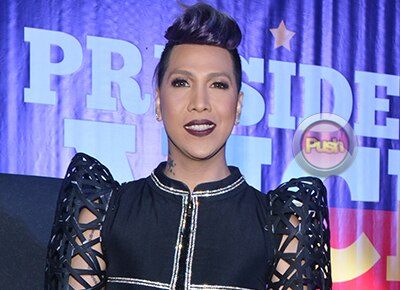 The MMFF committee on Saturday released the eight official entries for the upcoming festival season.
Vice wasn't the only one surprised by this announcement but even a number of netizens who took their reaction to social media.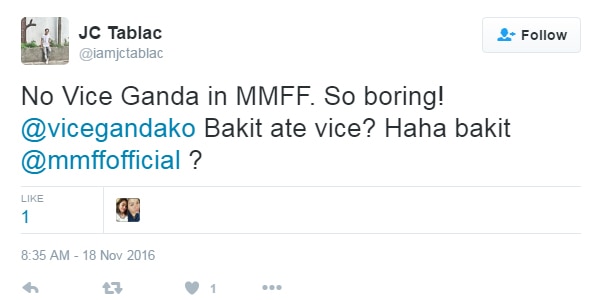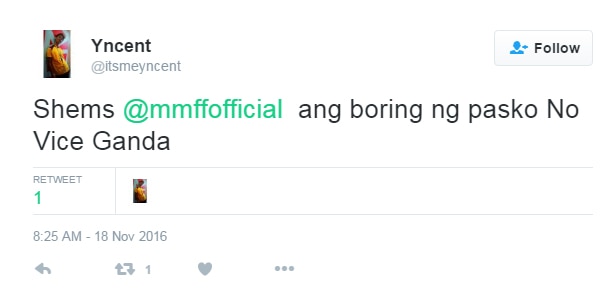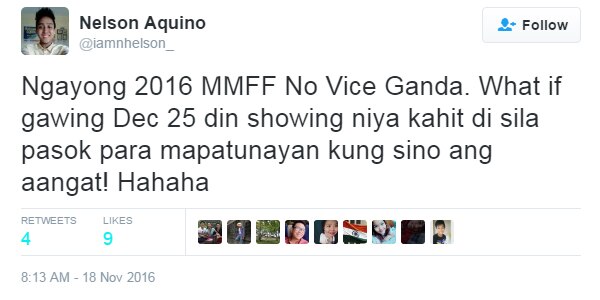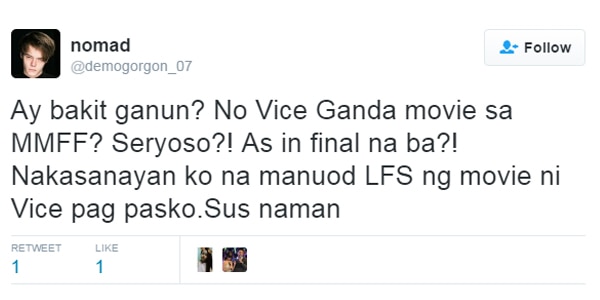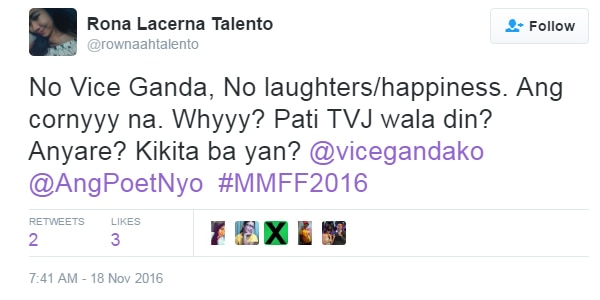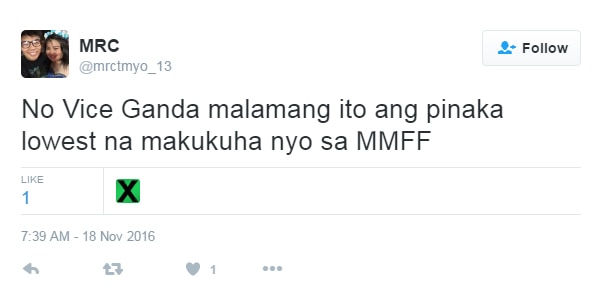 The tag "No Vice Ganda" even trended on Twitter on Friday afternoon.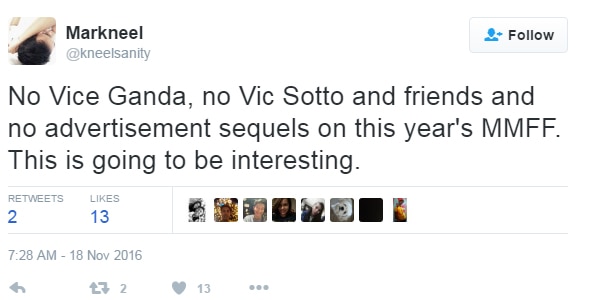 While there are those people who felt sad about it, there are those who rejoiced about Vice film's non-inclusion, as according to them, it signaled hope and change in the Philippine cinema.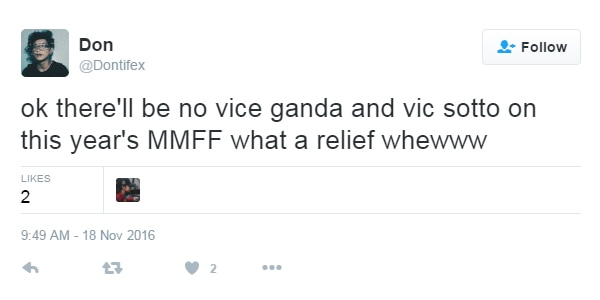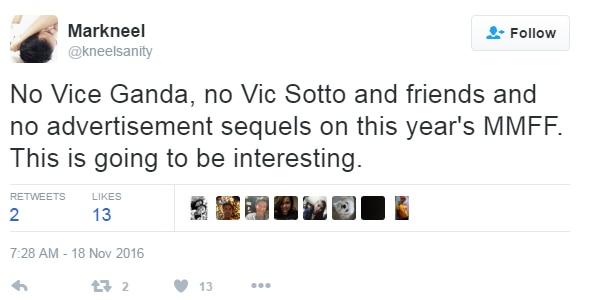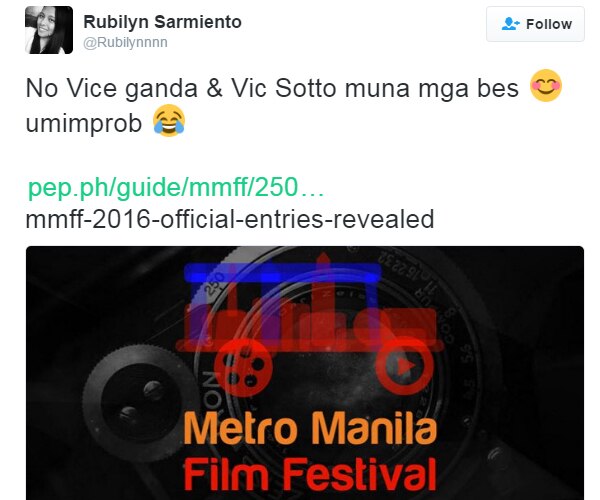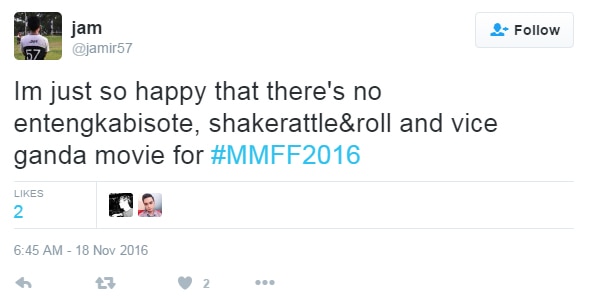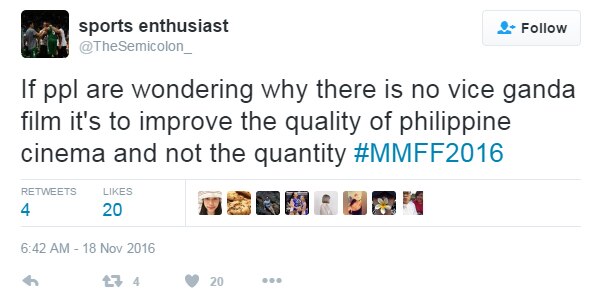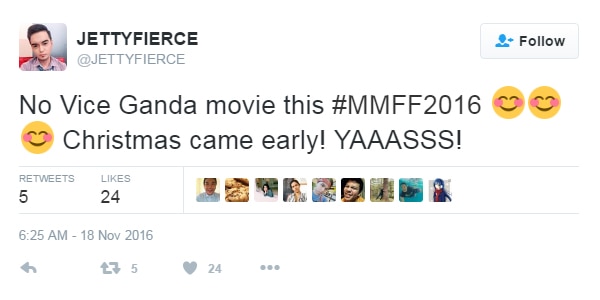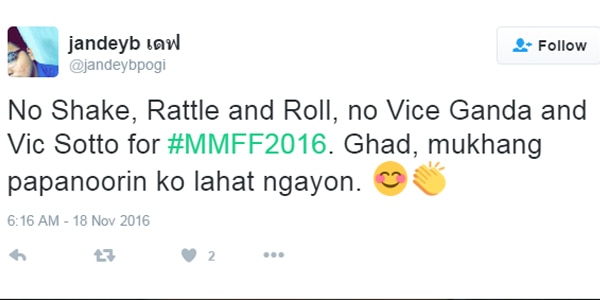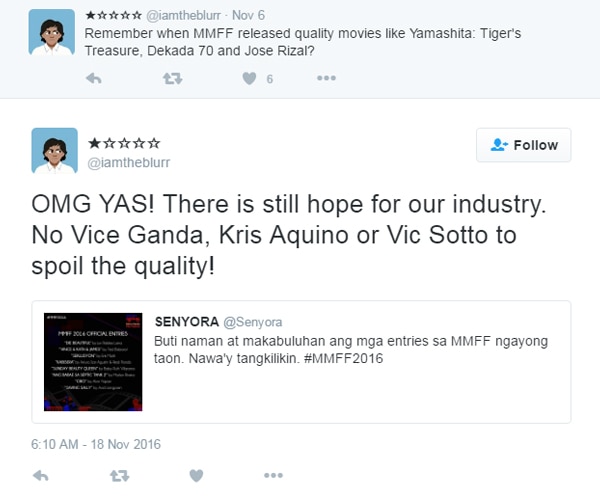 Vice's supposed MMFF entry was the comedy flick Super Parental Guardians with his bestfriend Coco Martin and kids Onyok and Awra. Along with Vice, Vic Sotto's film Enteng Kabisote 10 and the Abangers, and Regal Films' Mano Po 7, also failed to make the cut.
How did Vice feel about this?
"Hindi muna (Not now)," Vice Ganda said when asked by ABS-CBN News to comment on the announcement on the MMFF entries.