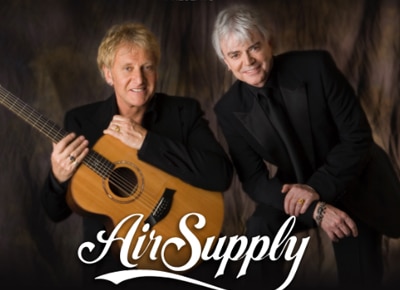 Foilacar Industries Inc. brings to Cebu City the 1980s Australian soft rock duo AIR SUPPLY this December.
They will appear at the Pacific Grand Ballroom of Waterfront Cebu City Hotel and Casino on Tuesday, December 6 at 7:30 in the evening
Tickets are now on sale at smtickets.com and all SM Ticket outlets.
Lead vocalist Russell Hitchcock and guitarist-singer-songwriter Graham Russell are set to deliver their major international hits "All Out of Love," "Every Woman in the World," "Lost in Love," "The One That You Love," "Here I Am," "Even the Nights Are Better," "Making Love Out of Nothing At All" to the expected 4,000 audience members.