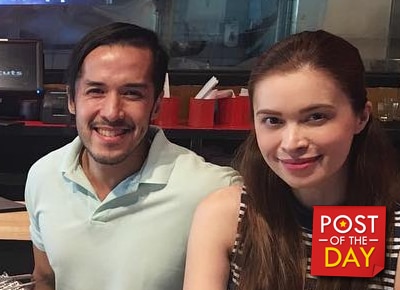 Sunshine Cruz's boyfriend Macky Mathay took her and her daughters Angelina, Isabelle and Francesca out for lunch.
He posted their photos on Instagram and wrote in the caption, "I am very happy to have finally met you girls."
The girls felt the same and left comments on the photo.


Angelina, Samantha and Chesca are Sunshine's daughters with estranged husband Cesar Montano.
Sunshine and Macky recently admitted their relationship in an interview on Magandang Buhay and that they are officially an item since last September.