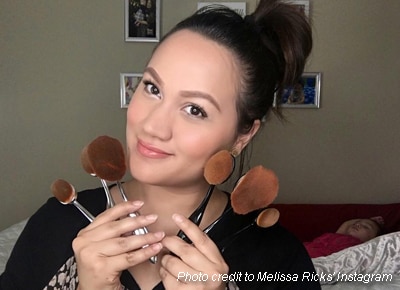 Fans are presupposing that Melissa Ricks's relationship with the father of her daughter Kiera, Charles Togezaki, is seemingly not going well.
Their speculations were fueled by Melissa's recent post, which she also deleted a few minutes later but eventually showed up on the blog Fashionpulis.
A week ago, Melissa posted something about doing the extra mile as a parent.
It was in January of last year when Melissa gave birth to daughter Kiera Kelly. In 2014, she admitted that she has been living in with her boyfriend Charles. Early this year, Melissa flew back into the US for a long vacation with her family there without Charles.