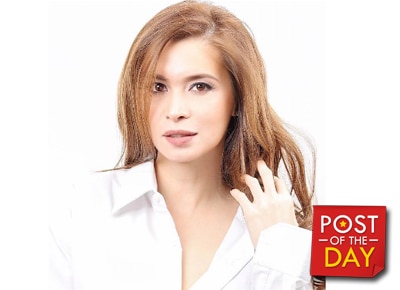 A photo of Sunshine Cruz with Macky Mathay, Ara Mina's brother, has been going around lately.
Macky and Sunshine's photo got the netizens abuzz as they were photographed holding hands while walking in Taguig.
Macky is Ara Mina's brother and is married to Camille Farinas, daughter of Ilocos Norte congressman Rudy Fariñas. However, recent rumors have been circulating that the two have parted ways over a year ago.
Three weeks ago, Macky posted a photo with Sunshine together with his sister Ara while attending an event.