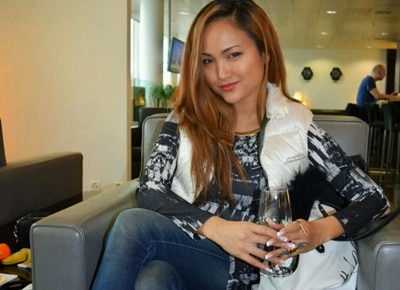 Days after threatening her ex-boyfriend Marc Lambert about filing a case for not sending "proper financial aid" for their child Zuri, model Avi Siwa lambasted his lavish lifestyle and also his girlfriend Vina Morales anew.
Avi laments how Vina and Marc are currently on a vacation abroad while their daughter Zuri was confined in the hospital.
Read: Avi Siwa threatens to take legal actions against Vina Morales' boyfriend
In a series of Instagram posts, Avi said that if Marc wouldn't cooperate she would start a war and stop the negotiations with his lawyer. She also mentioned the singer-actress and said she got her karma when Cedric Lee, Vina's ex-boyfriend and her daughter Ceana's father filed numerous cases against her.
"VINA MORALES I think it's time I tell you how to be a REAL God-fearing woman & an emotionally intelligent single mother, you obviously need a good advice...Before you accept gifts & vacations from a man who just had a child, make sure he has taken cared of his responsibilities i.e. his 1 year old daughter.
"Aren't you embarrassed you're dating someone this cheap to his daughter? Or do you enjoy that he prioritizes your demands while my daughter suffers?
"If you're the latter, then you are PATHETIC, DISGUSTING & SICK IN THE HEAD, you don't deserve to be looked up to. I pity Cedric for being too good to you,
"You didn't deserve getting P120k/month & almost half a million baptism when u were just a MISTRESS. Thank God Cedric didn't fall more for your shit & now filing many cases against you.
"That's your KARMA for humiliating me & daughter online. If you wanna save that "angelic" face, encourage Marc to set us up right...you're a famous celebrity & should be dating a REAL GENTLEMAN not a douche bag.
"Let's see how your being "prayerful" work this time. I want to see if it's all real & not just a big act by a teleserye actress. Show the country your worth of 30 years in the business," she wrote.

In one of her comments she clarified, "I'm not jealous of their vacations, I only want Marc to wake up and man up before spending on unnecessary vacations again especially our child is sick right now."
In another post where Avi gave a birthday message for her daughter, a netizen left a comment accusing Marc of having an affair while Vina is away.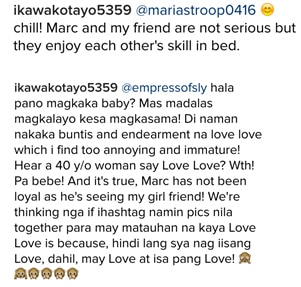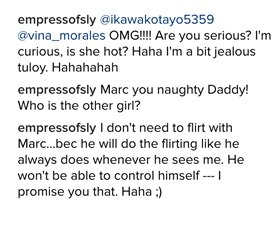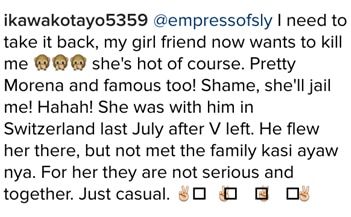 Avi stressed that her actions are "well-thought" since Vina is a celebrity; she thinks the public needs to know their situation. "I want to call them out both in public to strengthen my case I'm building up against them," she wrote.

Two days ago, Avi also greeted Vina with a throwback photo of her with Marc.

She then added another birthday message for her.
"May you get the BIGGEST KARMA of your life this year and CONTINOUS KARMA in the coming years... The karma will only be taken away when you find TRUE LOVE... By Avi "Maleficent" Siwa :) Enjoy your vacation, while having those crazy fights in between! Don't forget to upload photos - I need it to support my petition for Proper Child Support. Kiss kiss bang bang darling."