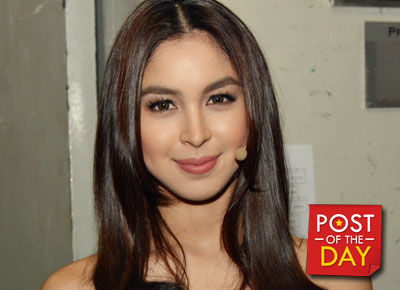 When the stars of the Sunday noontime show ASAP went to London to perform live, "It Girl" member Julia Barretto's fans recorded a video of them saying hi to the actress while she was about to enter a vehicle. However, the teen star didn't even glance at her supporters. The poster of the video named Carolina Cortes was quick to say in the comments that she's not a julia hater and that the actress eventually smiled back at her and the other fans.
In her latest Instagram snap posted yesterday, September 8, she answered one of her followers and clarified the issue.
UPDATE: Julia posted on her Instagram just an hour ago a reply to those who judge her without knowing what really happened in London. She says she is forever grateful to her supporters because she won't be where she is now without them.