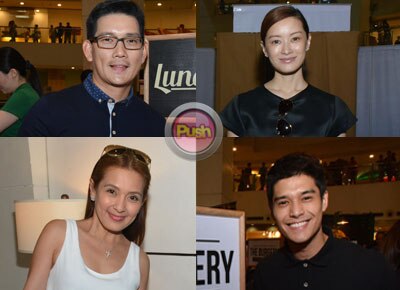 Open Kitchen, a foodie event that showcases "the best kept recipes of the stars", is the brainchild of Deo Endrinal, owner of the organic comfort food restaurant The Clean Plate and head of ABS-CBN's Dreamscape. Last June 2015, Open Kitchen had its pilot run at the amphitheater of UP Town Center, and the result was quite overwhelming. Rowena Tomeldan, VP and head of operations and support services of Ayala Malls, took note of the successful turnout of the event. "It raises the bar for us," she says. "As we continue to come up with concepts and events that truly surprise and delight our customers."
Last September 26-27, Open Kitchen held its second run at the TriNoma Activity Center. The event was sponsored by Project101 Enterprises Inc., Ayala Malls, TriNoma, and Push.com.ph. Doors opened as early as 10am and lasted all the way to 10pm, giving weekend shoppers a lot of time to test the featured fares and come back for their top picks. Eric John Salut of Dreamscape gave a running commentary of the various dishes available on its opening day, while Voltaire and Sabrina serenaded the crowd with acoustic covers the entire weekend.
The vibe was that of a picnic of sorts: parents and kids settling down to eat by the amphitheater steps, celebrity sellers peddling their wares, sumptuous scents filling the air and tempting the senses. It was refreshing to witness the celebrities share their passion with the crowd, personally preparing food orders and patiently explaining their culinary choices.


Fifth Solomon flipped Japanese pancakes in his booth, Popoh, right at the entrance.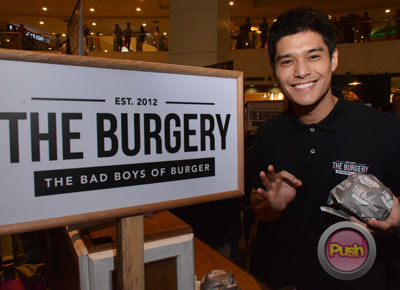 JC De Vera took his place at the grill as well, preparing artisan burgers at The Burgery.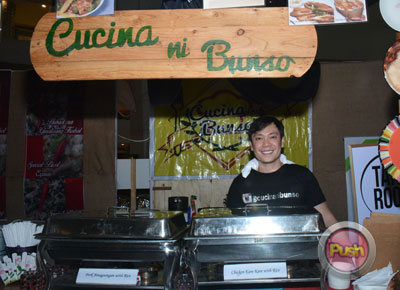 Mel Martinez, an original participant of the event, served Filipino food "with a twist" at Cucina ni Bunso.
Beside him was Kusina ni Rochelle, with Rochelle Barrameda selling her specialty: ginataang kuhol na hubad.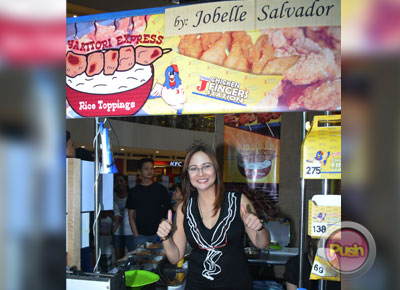 Jobelle Salvador was a mainstay at her booth, Yakitori Express, which sold chicken yakitori and chicken fingers.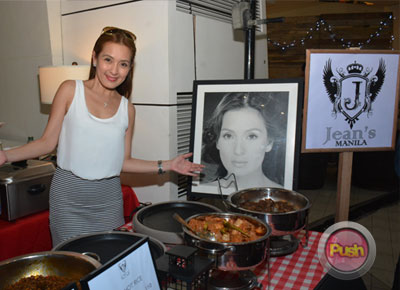 Jean Garcia was present on both days, accommodating the crowd gathered at Jean's Manila. Her pork binagoongan and adobo were full of flavor, with surprisingly thin fat: perfect for the oldies!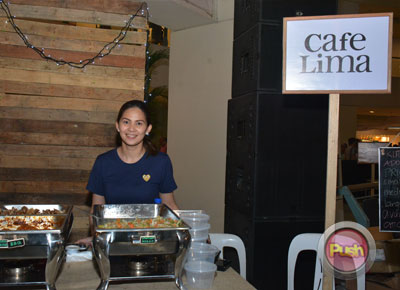 Sherilyn Reyes also welcomed her customers with a smile at Café Lima, her restaurant that features some of her family's heirloom recipes.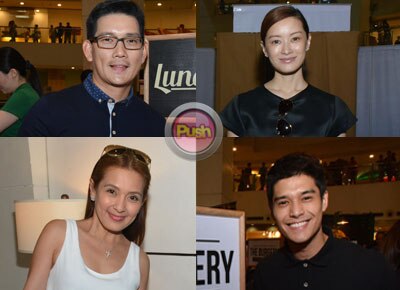 Angeline Quinto proudly showed off her mom's barbeque recipe at AQ's BarBQ, while Kean Cipriano shared Conch's Sisig to everyone who dropped by his booth.
Priscilla Mereilles of the Brazilian Bakery shared authentic Brazilian pastries that reminded her of home.
HazelBerry by Ara, which sold red velvet cupcakes and cookies baked personally by Ara Mina, was a crowd-pleaser as well.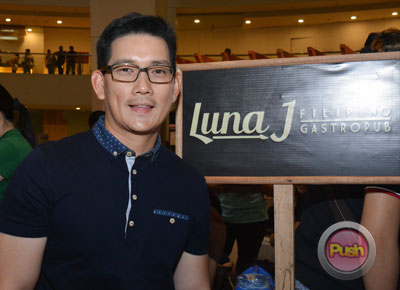 Anthony Taberna of Ka Tunying's best-selling bread dropped by too, as did Richard Yap of Luna J Filipino Gastropub.
Some booths focused on a particular item. Adobo in a Jar by Aiza Seguerra and wife, Chef Liza Dino-Seguerra, sold just that: Liza's specialty adobo.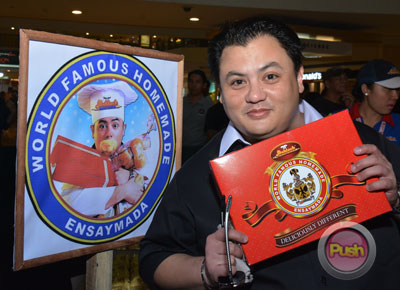 Niño Muhlach came by with his son, Alonzo, to ask people to buy from his booth – not that Muhlach Ensaymada, a pillar in the ensaymada industry for over two decades now, still needed the extra push.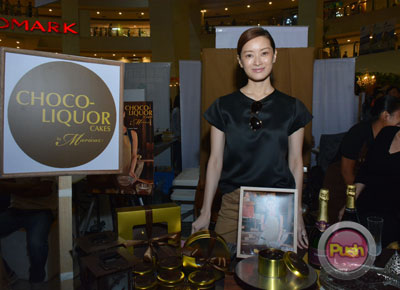 Maricar Reyes' Choco-Liquor Cakes were sold out early on both days, drawing a crowd not just because of her welcoming vibe, but because of the sheer decadence of her fare.
Some celebrities missed out on the festivities, but their food booths kept the crowd filled nonetheless.
Cherry Pie Picache's Alab by Chef Tatung was present in the first Open Kitchen, and was not about to miss out on this one.
Paul Jake Castillo's Yobub Lechon de Cebu provided the traditional staple of a Filipino fiesta.
Chef Jackie Ang Po of Caramilk Creamery and Jojo Saguin of Luto ni Lena also had their wares in place.
Even Bimby Yap participated with his Nacho Bimby snack booth!
Open Kitchen gives a venue to showcase yummy food not just by celebrities, but by other home-based kitchens and start-ups as well. A neighborhood gathering of sorts, it allows for genuine connections in a truly Pinoy way: through food and conversation. Without a doubt, Open Kitchen is an event to look forward to again and again.