Not only are these celebrities a hit on TV, they are also stars in the kitchen. This coming Saturday and Sunday, September 26 to 27, yummy dishes will be served by your favorite stars at the Open Kitchen at the Trinoma Activity Center starting at 10AM. And if you are lucky enough, these big names of showbiz would be the ones to prepare, cook, and serve your food orders.
Here are just some of the celebrities who will share their savory creations and unique recipes in this 50-stall food feast.
1. Maricar Reyes - Chocoliquor Cakes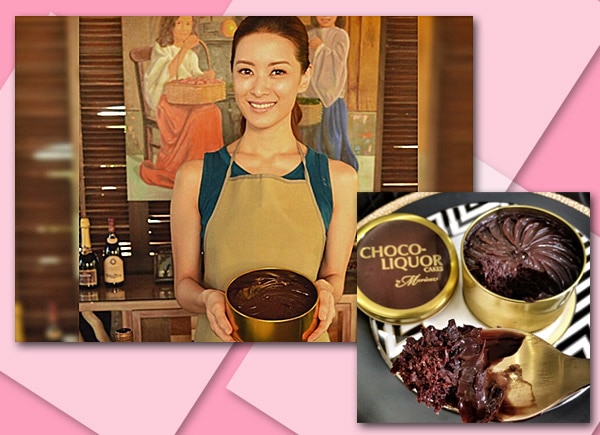 Photo Source:
lifestyle.abs-cbn.com
Maricar and her husband Richard Poon have been developing a one-of-a-kind chocolate cake since November last year and finally, they have come to this delectable dessert creation. "Chocoliqour cakes by Maricar" are available online on both Facebook and Instagram.
2. Isabelle Daza - Baguettini Sandwiches
Photo Source:
instagram.com/baguettini/
Baguettini was started last June 2013 by Isabelle's sister, Ava and from then on, these four-inch mini baguette sandwiches and bread bowl bites became a super hit. It currently has 9 flavors with all-original sauces to compliment each sandwich's taste. Baguettini is available on an "Order for pick-up" basis or email baguettinisandwiches@gmail.com.
3. Kean Cipriano - Concho's Sisig (from Concho's Home of Sisig Goodness)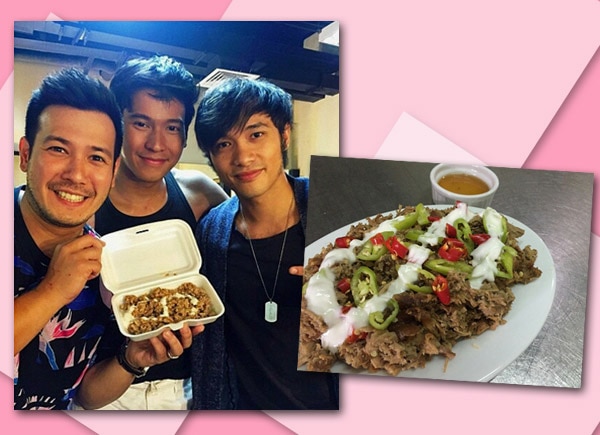 Photo Source:
instagram.com/conchosisig/
Concho's sisig is made from pure pork belly, that is, more meat, less fat. They also have a "dessert of the day" treat inclusive with their super meals. And sometimes, Kean personally serves the meals to his customers (you have to watch out for that, ladies.) The resto is located at Lilac Marikina.
4. Richard Yap - Luna J Cafe's delicacies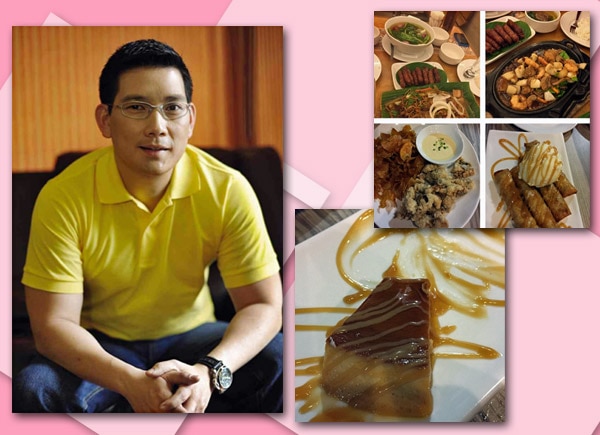 Photo Source:
https://instagram.com/p/0o_RnRANa5/?tagged=lunajcafetomasmorato
https://instagram.com/p/0o__QNgNbi/?tagged=lunajcafetomasmorato
Sir Chief's resto Luna J Filipino Gastropub is located at Il Terrazzo building in Quezon City. This place is a Filipino food heaven does not only offer delicious delicacies but also super healthy treats. They also have their signature thirst quenchers: the Pandan juice and lemon grass juice.
5. Cherry Pie Picache - Alab's boneless crispy pata (from Alab by Chef Tatung)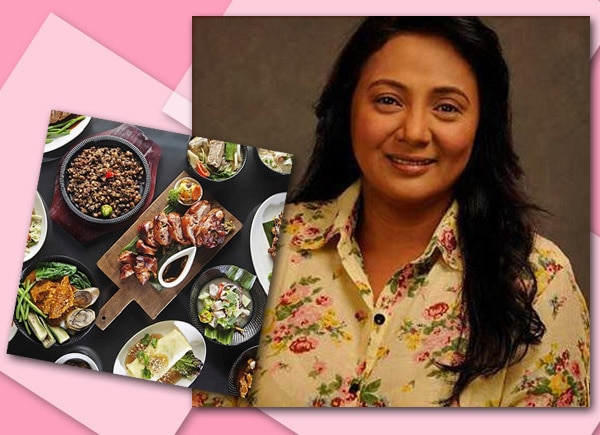 Photo Source:
https://instagram.com/alabcheftatung/
This business is a result of Cherry Pie's collaboration with Chef Myke "Tatung" Sarthou and other partners which offers dishes from different parts of the country. Their boneless crispy pata is a big hit but their unique ice cream flavors are also a must-try. Alab is located at Scout Rallos corner Tomas Morato in Quezon City.
6. Angeline Quinto - Angeline Quinto's AQ's BarBQ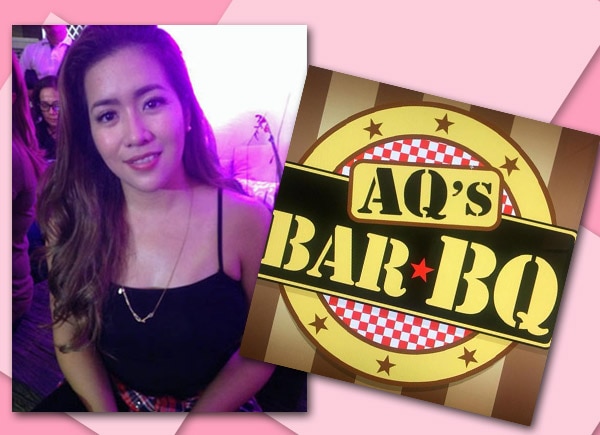 Photo Source:
https://pbs.twimg.com/media/CHwo1KXUsAAQwUr.jpg
AQ's Barbecue serves their grilled pork barbecue recipe at a very affordable price.
7. Paul Jake Castillo - Yobob Lechon De Cebu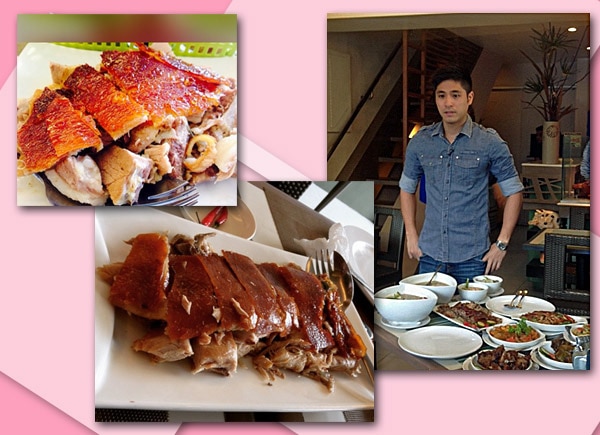 Photo Source:
https://instagram.com/p/yyXWsrl1uw/?taken-at=113500772
https://instagram.com/p/xlAVWMx7_h/?taken-at=113500772
The resto is located at Tomas Morato Corner Scout Fernandez, Laging Handa, Quezon City. If you are craving for "legit" Lechong Cebu, this is the place for you. The pig is roasted in the similar Cebuano tradition and is rubbed with their secret spices and herbs. Here, the lechon comes on various forms: sinigang na lechon, binagoongan, lechon on pancit, and many more.
8. JC De Vera - Meaty burgers by The Burgery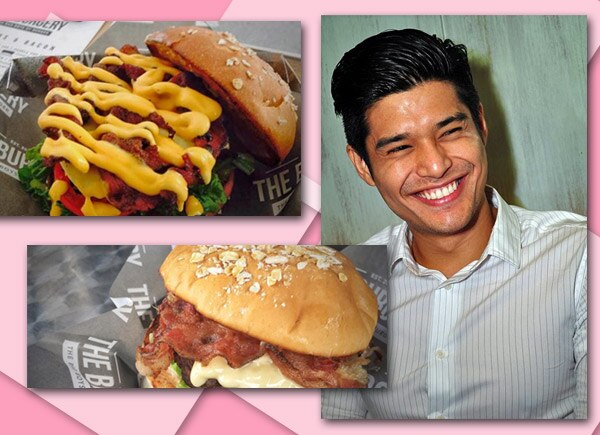 Photo Source:
https://instagram.com/theburgery/
https://cebudailynews.inquirer.net/files/2014/11/JC-de-Vera.jpg
These meaty treats are truly mouth-watering as each are jam-packed with all the thing you want with burgers. Believe us when we say that this will be the best burger you'll ever have. They have a bacon baskets, too. Who doesn't want that?
9. Jean Garcia - Jean's Kitchen Manila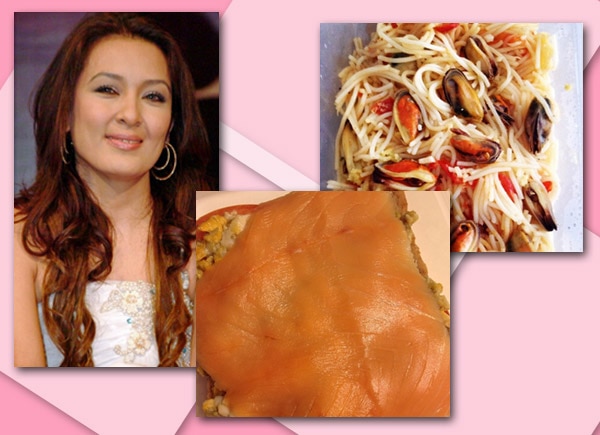 Photo Source
https://instagram.com/jeanskitchenmanila/
https://aliwanavenue.files.wordpress.com/2009/11/jeang.jpg
Located at Loyola Grand Villas San Isidro, Quezon City, Philippines, Jean's Kitchen Manila is perfect for a family's day out. The restaurant serves a wide variety of healthy and savory dishes.
10. Priscilla Meirelles - Brazilian Bakery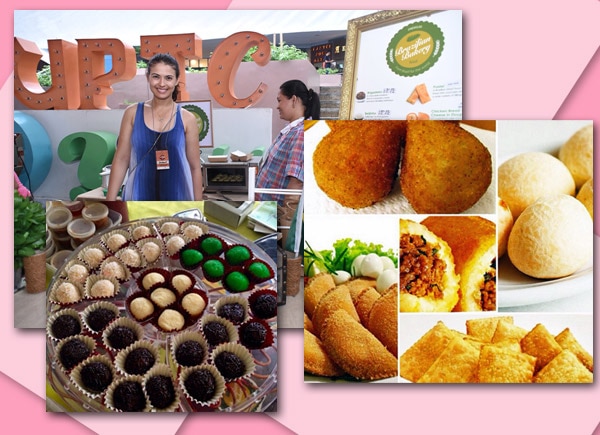 Photo Source:
https://instagram.com/brazilianbakery.ph/
https://flavorsoflife.com.ph/wp-content/uploads/2015/07/priscilla-meirelles-at-brazilian-bakery-10.jpg
This beauty queen is also baker. Priscilla didn't have a formal training in making pastries but she turned her hobby into a her now famous pastry business. The Brazilian Bakery is located at Salcedo Market in Makati City.