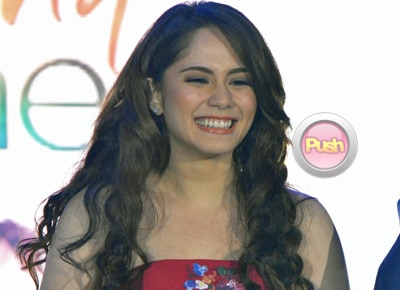 Jessy Mendiola, who's been the center of controversy lately due to a plane altercation with Enrique Gil took to her Instagram account to vent her thoughts on the incident.
The Maria Mercedes star has been especially mum on their confrontation but on Wednesday she posted a cryptic quote that got her followers buzzing.
Many presumed to still be about the issue especially after she deleted it moments later.
The said post however gained so much negative comments accusing Jessy for causing every alleged misfortune that has now befallen her boyfriend JM de Guzman.
These comments seemed to have triggered Jessy to respond and chastise the people who are pointing their fingers at her.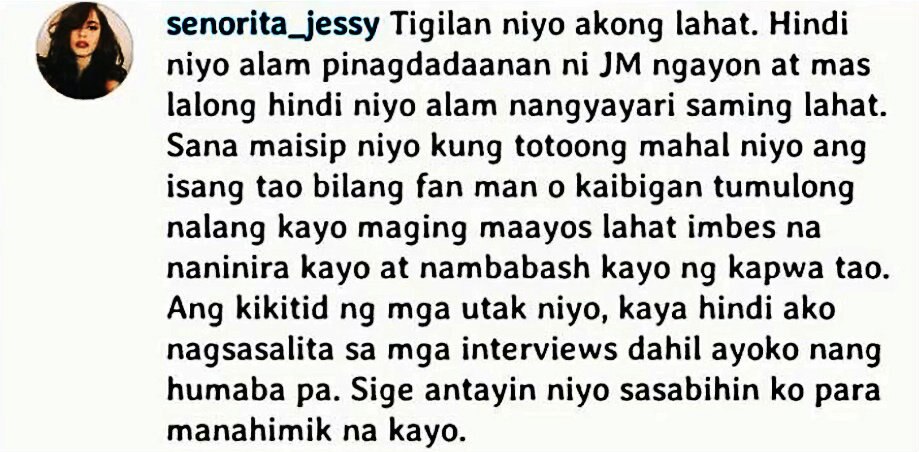 Following the explosion of the altercation, reports had it that JM and Jessy have once again called it quits. This was however belied by Jessy herself in a recent interview.
Meanwhile, the All of Me star, for his part, has been continuously baffling his followers with posts that seem to hint otherwise.
Fans are continuously worrying about JM's state as he keeps on posting compositions which seem to hint about how embattled he was.