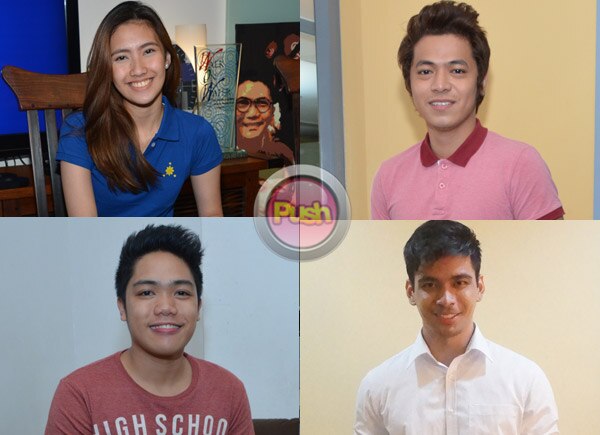 What is a Twitterserye without tweets? Angelica Yap aka Pastillas Girl together with her three admirers Jess, Topher and Evan continue getting to know each other off-cam via their Twitter accounts. Check out these tamis moments that will surely have you craving for more.
1.
When Evan got sad because he wasn't chosen by Ms Pastillas to be her date
2.
When Jess assured that his departure doesn't mean "goodbye"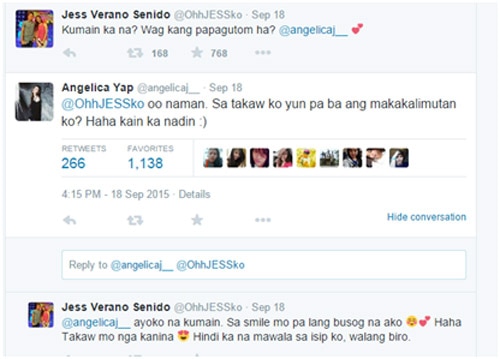 3.
When Jess wanted to comfort Pastillas Girl after seeing her ex-boyfriend again.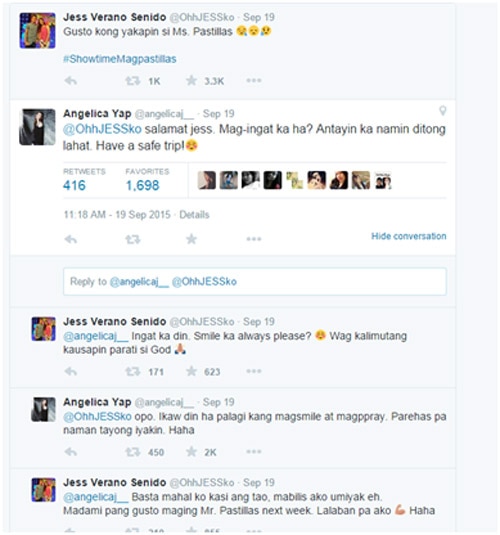 4. When Topher told her that he's willing to wait for Pastillas Girl's readiness to fall in love again



5.
When Evan also wanted to comfort Pastillas Girl after her closure with her ex-boyfriend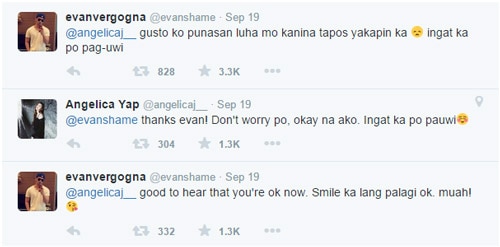 6.
When Topher was thankful to have a date with Ms Pastillas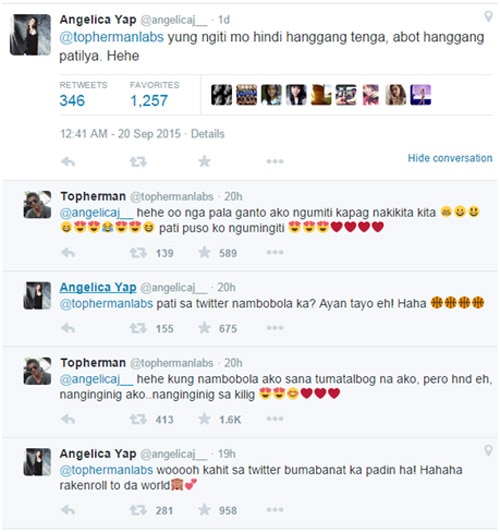 7.
When Evan and Jess changed their phone wallpapers to Miss Pastillas' picture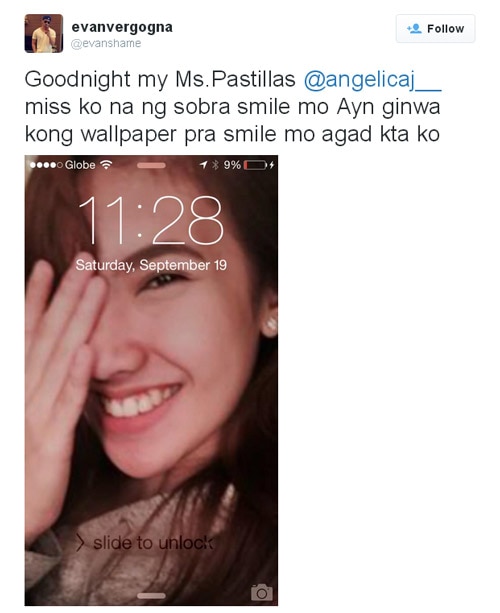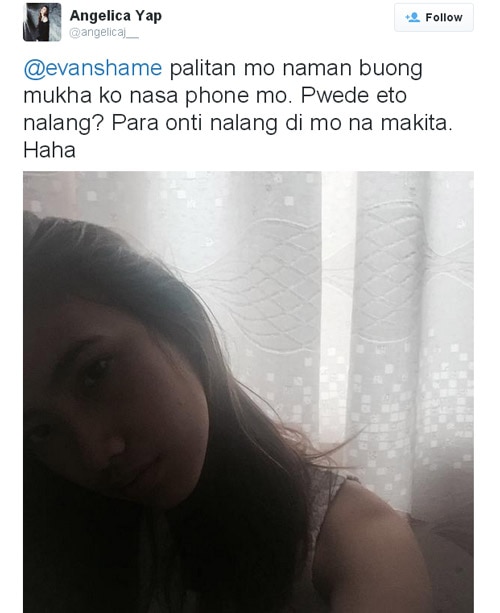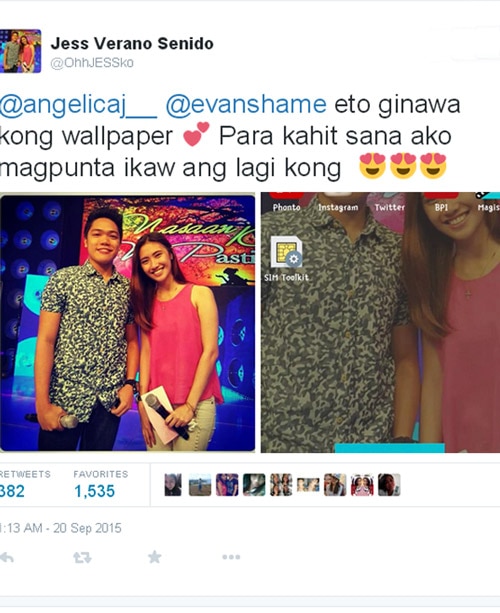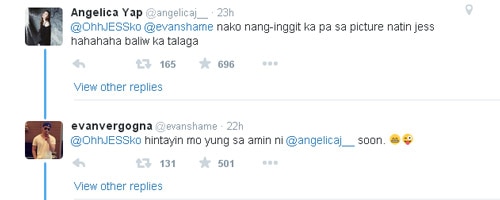 8.
When Miss Pastillas got sick and they were ready to be there for her.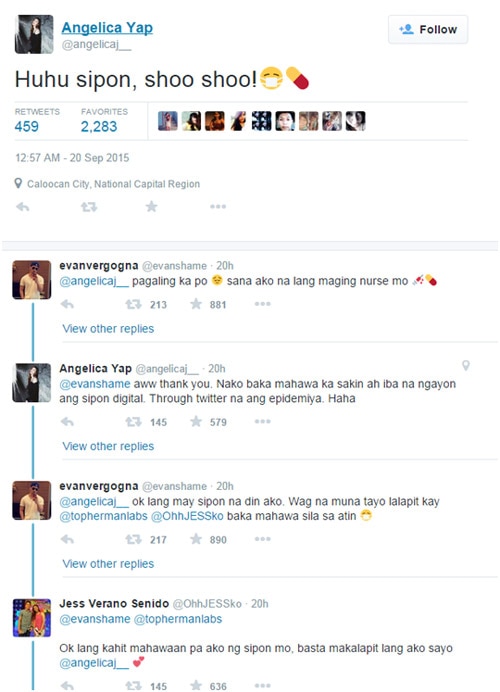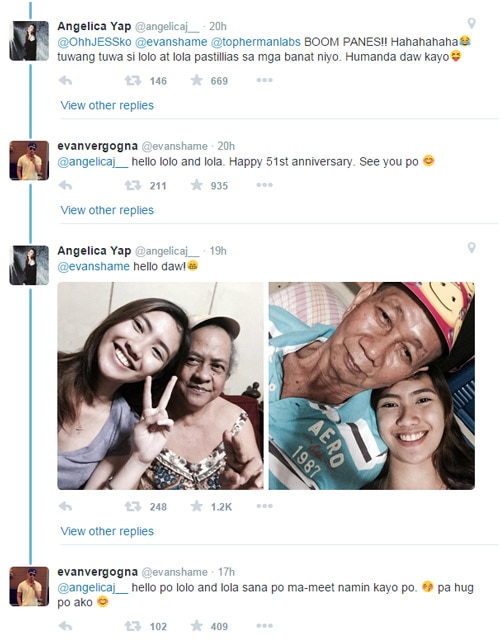 9.
When Pastillas Girl reminded them to go to church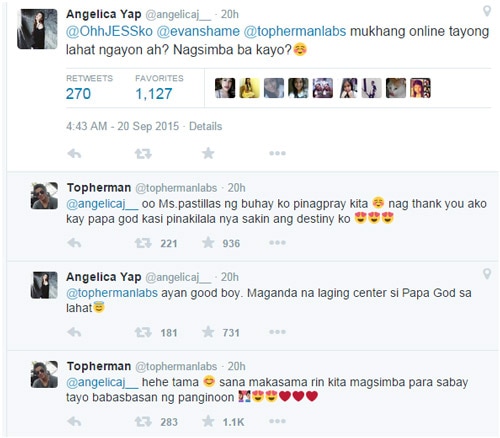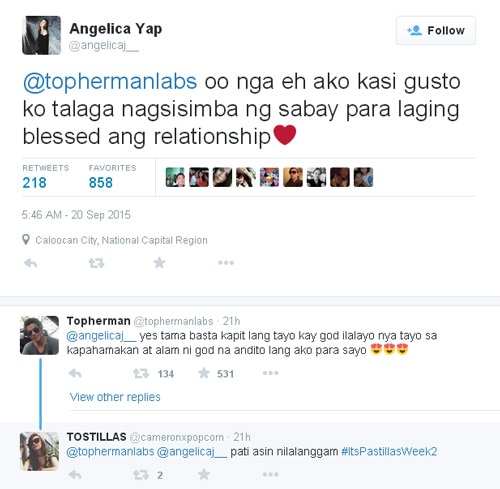 10.
When they were telling Pastillas Girl what kind of superhero they are